News
Continental Names Marketing Manager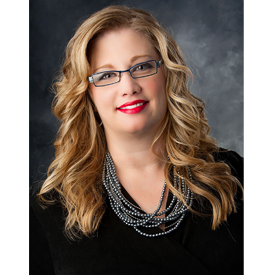 Continental has named Anouré V. Fenstermaker as marketing communications manager for its Commercial Vehicles & Aftermarket (CVAM) business unit. Fenstermaker is now responsible for directing all of CVAM's public relations and marketing communication efforts.
Fenstermaker's core responsibilities include managing all communication, press, creative and marketing services, as well as corporate branding for CVAM overall and for each of the company's market divisions-"which include automotive aftermarket, custom vehicle enthusiasts, marine, RV, vehicle diagnostics, and special OEM. She will also direct and manage all tradeshow activities and assist the management team with product sales and marketing activities and the development of sales tools and training materials, promotions, and customer specific programs.
"We are extremely excited to have Anouré head up our marketing team," said Howard Laster, head of aftermarket in North America for CVAM. "Anouré comes to us with a wealth of experience in marketing management and marketing communications strategies. Her expertise will prove to be an invaluable asset to our diverse business activities in the North American market. We look forward to her contribution and guidance."
Prior to joining Continental, Fenstermaker was the marketing director for IntegraONE, a value-added reseller of Information Technology solutions. She was responsible for developing and implementing a host of strategic marketing initiatives and tactics including live and online client events, tradeshows, conferences, and seminars. She also managed the marketing staff, outside agencies, digital marketing and social media campaigns, website and SEO, content marketing, PR, and advertising. Fenstermaker also worked closely with the company's many technology solutions partners (OEMs) on joint marketing initiatives.
Fenstermaker has also been an independent marketing consultant for the past 17 years under AF Marketing Group LLC with clients in healthcare, technology, software development, nonprofit, and other industries.