News
Concours at Pasadera to Honor Ferrari Anniversary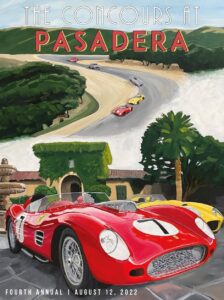 The upcoming Concours at Pasadera will honor the 75th anniversary of Ferrari and the Coachbuilders of Ferrari, as well as the 65th anniversary of Laguna Seca, event organizers said.
Awards designed by Tiffany and Co will be presented to the winning cars representing the best "Design by Decade" beginning with the 1950's, event officials said. Design houses such as Pininfarina, Zagato, Ghia, Bertone and more. will be showcased by the many manufacturers that used these Coachbuilders.
Added to the event will be the 20 vehicles chosen by the Jury for the Alumni Arena, 1 of which will earn the "Alumni Choice Award". Guests will also experience the "Corvette Corral" showcasing C1-C8 Corvettes from 1953 to 2022 in preparation for next year's 70th Anniversary of Corvette.
Monterey Motorsports owner Rick Barnett will serve as master of ceremonies.