News
Company Earns Patent for Hose Installation Tool Upgrades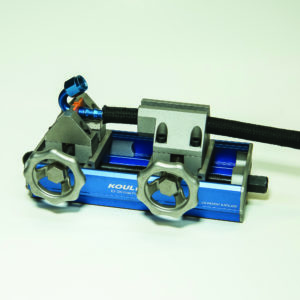 Koul Tools has received Patent US 9,878,429 for its new and improved EZ-ON Hose Press-the 409B.
"Lighter and more efficient, this new model features thrust and ball bearings for smoother operation, a new drive screw and larger nut for improved performance, and a traveling carriage with sealed bearings that rolls on a track for better stability," the company noted.
The tool installs both straight and angled fittings from 1/4- to 1-inch sizes in seconds. It utilizes a stationary vise to secure the fitting and a travelling carriage to clamp the hose.
The hose is then installed by turning the drive screw with a ratchet or impact gun.