News
COMP Performance Group Names Director of Product Development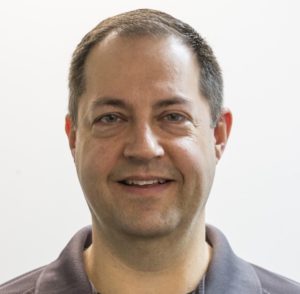 COMP Performance Group has named Matt Patrick as its new Director of Product Development. Patrick is a business-focused engineer, with a career that includes successful stints in product management, research and development and mechanical engineering. He's been with COMP Performance Group for over 21 years, and has a B.S. in Automotive Engineering Technology from the University of Minnesota at Mankato.
"With Matt's diverse experience within the company, he is the perfect person to lead a reenergized product development effort for our industry leading performance brands. The CPG leadership team is excited for him to apply his two plus decades of market experience, proven leadership and hands-on product development skills to this talented group. The internal formation of the Product Development Group represents a renewed focus to the level of product innovation that has historically been the hallmark of COMP Cams, TCI, FAST and our other brands," says COMP Performance Group Chief Operating Officer, Chris Douglas.
In the new role, Patrick will work directly with Dave Henninger (Research and Development/Testing Manager) and Cindy Bullion (PDG Operations Manager), to lead the restructured Product Development Group, a team dedicated solely to innovation and quicker "concept to competition" time for next generation products.
"It's an honor to have the opportunity to lead our Product Development effort," said Patrick. "It feels like I've spent my whole career preparing for this role since it will draw upon all the various experiences I've gathered here at CPG. I'm looking forward to leading some of the best and brightest engineering minds in the performance aftermarket as we ensure that the COMP Performance Group brands continue to be the technology leaders."