News
Colorado Shop Readies for Christmas Caravan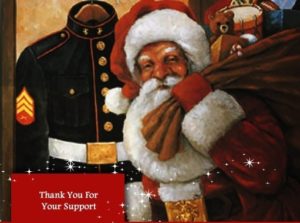 A Castle Rock, Colorado-based truck accessories outlet is again ready to participate in Christmas Caravan for Kids in support of the Toys for Tots Foundation.
LINE-X Total Truck Center, a truck aftermarket and protective coatings specialist, is supporting the 15th annual Christmas Caravan for Kids. The event, which takes place on Saturday, Dec. 2 and is hosted by the Mile-HI Jeep Club, is an annual toy drive to support the United States Marine Corps Toys for Tots Foundation.
"Christmas Caravan is a great event that brings the off-road community together to support Toys for Tots. This is our favorite event of the year, as it is for the children, our nation's most valuable resources," said Shane Allen, owner of LINE-X Total Truck Center.
Attendees are encouraged to bring an unwrapped toy for donation to one of the meeting points and caravan into the Lincoln College of Technology to rendezvous with other 4×4 enthusiasts from around the state for a meet and greet.
There will also be local 4×4-related vendors on display, food trucks, a free raffle, plus a bounce house and RC car track for kids.
LINE-X Total Truck Center will also be building a Prospector XL, an off-roading truck, for the event because, as of this October, it is now a distributor for AEV Conversions.
The mission of Toys for Tots is to collect new, unwrapped toys each holiday season and distribute them as Christmas gifts to children in need who may not otherwise receive a gift for Christmas. Toys for Tots unites members of local communities in a common cause each year during its annual toy collection and distribution campaign.