News
Colorado Shop is LLumar's National Dealer of the Year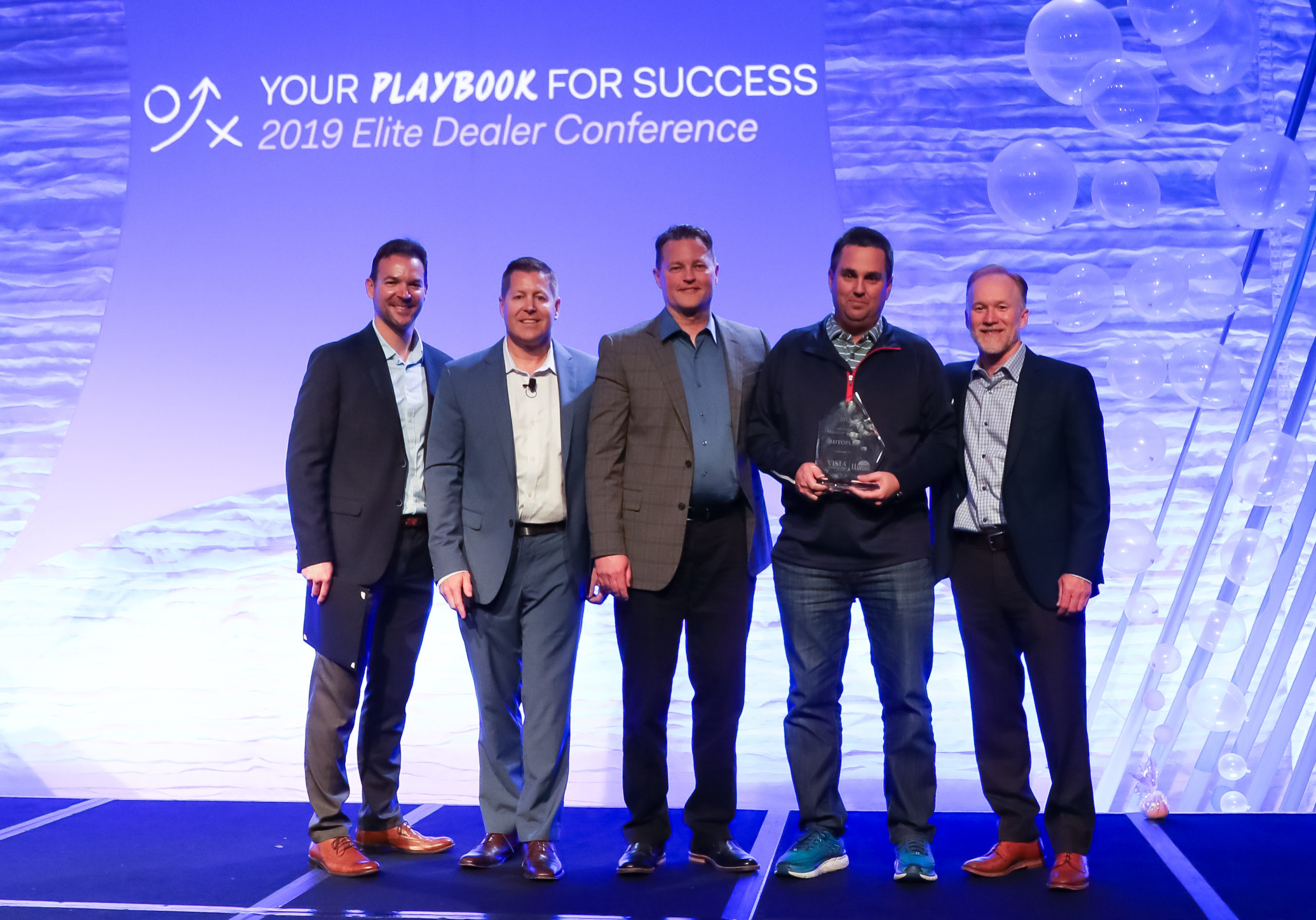 Eastman Performance Films presented national and regional dealer awards at its Feb. 21-24 Elite Dealer Conference in Amelia Island, Florida.
Top dealers come together annually during the Elite Dealer Conference for educational and networking opportunities. The Playbook for Success-themed conference had record turnout with elite dealers from both the U.S. and Canada in attendance. Dealers participated in seminars and training and shared experiences with one another. Eastman also recognized regional dealer achievements in 2018 during the awards dinner, according to Eastman Performance Films.
National Dealer of the Year
Autoplex of Loveland, Colorado received Eastman's 2018 National Dealer of the Year award. Josh Elliott, shop owner, accepted the award during the celebration. Autoplex was selected from hundreds of dealers based on dealer loyalty, growth and use of Eastman's exclusive sales and marketing programs.
"The success Autoplex has enjoyed can be attributed to their desire to always evolve," said Darrell Reed, commercial director, Eastman Performance Films. "Their collaborative approach and unwavering focus on innovation, customer service and growth embody everything we look for in a LLumar SelectPro dealer. We're honored to share in the success Autoplex has experienced and we appreciate the loyalty they've shown toward the Eastman product portfolio."
Autoplex has a long history of outfitting vehicles in Colorado with custom accessories to not only fit their customers' needs but to also surpass their expectations, according to the shop. Elliott and his team grew sales 120 percent in 2018.
When asked what Elliott attributes the shop's success to, he said it's "100-percent our employees. With the culture that Eastman has and the culture that we have, it's just a perfect fit for a partner that's just a perfect match for us. 100 percent hats off to our people that made this possible."
As a bonus for winning the award, Autoplex will receive a visit from the LLumar Mobile Experience and No. 88 show car. Designed to build LLumar brand and product awareness, the trailer features interactive visitor experiences, including a race car simulator with the Hendrick Motorsports No. 88 LLumar Chevrolet Camaro ZL1 show car.
Regional Dealers of the Year
2018 Canadian FormulaOne Dealer of the Year-The Tint Studio of Edmonton, Alberta, owned by Phuong Tran
2018 Canadian Vista Dealer of the Year-Spectra Light Window Films of Calgary, Alberta, owned by Matt Bell
Western Vista Dealer of the Year-Eco-Tint of Las Vegas, owned by Mike and Brian Rhodes
Northeast Vista Dealer of the Year-Atlantic Sun Control of Manassas, Virginia, owned by Chris Baccus and Brien Looney
Northeast FormulaOne Dealer of the Year-Tint King of Billerica, Massachusetts, owned by Brian Timm
Southeast Vista Dealer of the Year-Advanced Film Solutions of Lutz, Florida, owned by Mike Feldman and Adam Feldman
Southeast FormulaOne Dealer of the Year-Solar Shade Window Tint of Jacksonville, Florida, owned by Andrew Peeler
South Central Vista Dealer of the Year-Jackie Cooper Electronics of Oklahoma City, owned by Donnie Chaffin
South Central FormulaOne Dealer of the Year-Alta Mere of Oklahoma City, owned by Greg Goodman
Mid-West Vista Dealer of the Year-Solartex of Dublin, Ohio, owned by Brad Hulet and Jarett Hulet
Mid-West FormulaOne Dealer of the Year-Chicago Auto Pros of Chicago, owned by Greg Natonson