News
Coker Tire Expands Product Line with Avon Tyres Addition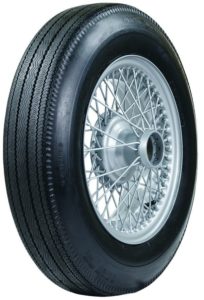 Coker Tire Company, a manufacturer and supplier of collector vehicle tires and wheels, has expanded its product line with the addition of Avon Tyres. The British brand manufactures tires for European sports cars and vintage American trucks from the 1940s to the 1980s.
Coker Tire now offers Avon tires in the following styles:
Avon Turbospeed – A line of speed-rated bias-ply and radial tires, designed for precise OE fitment on sports cars and luxury sedans from the 1940s through the 1970s. The Turbospeed line features nine sizes to fit 13-, 15- and 16-inch wheels, with speed ratings of S, H and V, depending on tire size.
Avon Turbosteel – A steel-belted radial tire for 15- and 16-inch wheels. These high-performance radial tires are available in 70 and 80 series aspect ratios, with sizes such as 185VR16 for vintage sports cars and 235/70R15 for luxury sedans such as Rolls-Royce and Bentley. H and V speed ratings are available.
Avon Tourist – For original sports cars and classic cars, these tires feature a bias-ply construction with two sizing options of 550-16 and 600-16.
Avon Super Safety – A speed-rated bias-ply tire for sports cars. This tire is currently available in 640-15 sizing with an H speed rating for safe service up to 130 miles per hour.
Avon Traction Mileage – Designed for vintage off-road vehicles, the Traction Mileage serves vintage Land Rovers, as well as classic Chevrolet, Ford and Dodge trucks. With widely-used sizing of 600-16 and 700-16, this series fits thousands of applications.