News
ClassicCars.com Partners with Formula Drift Driver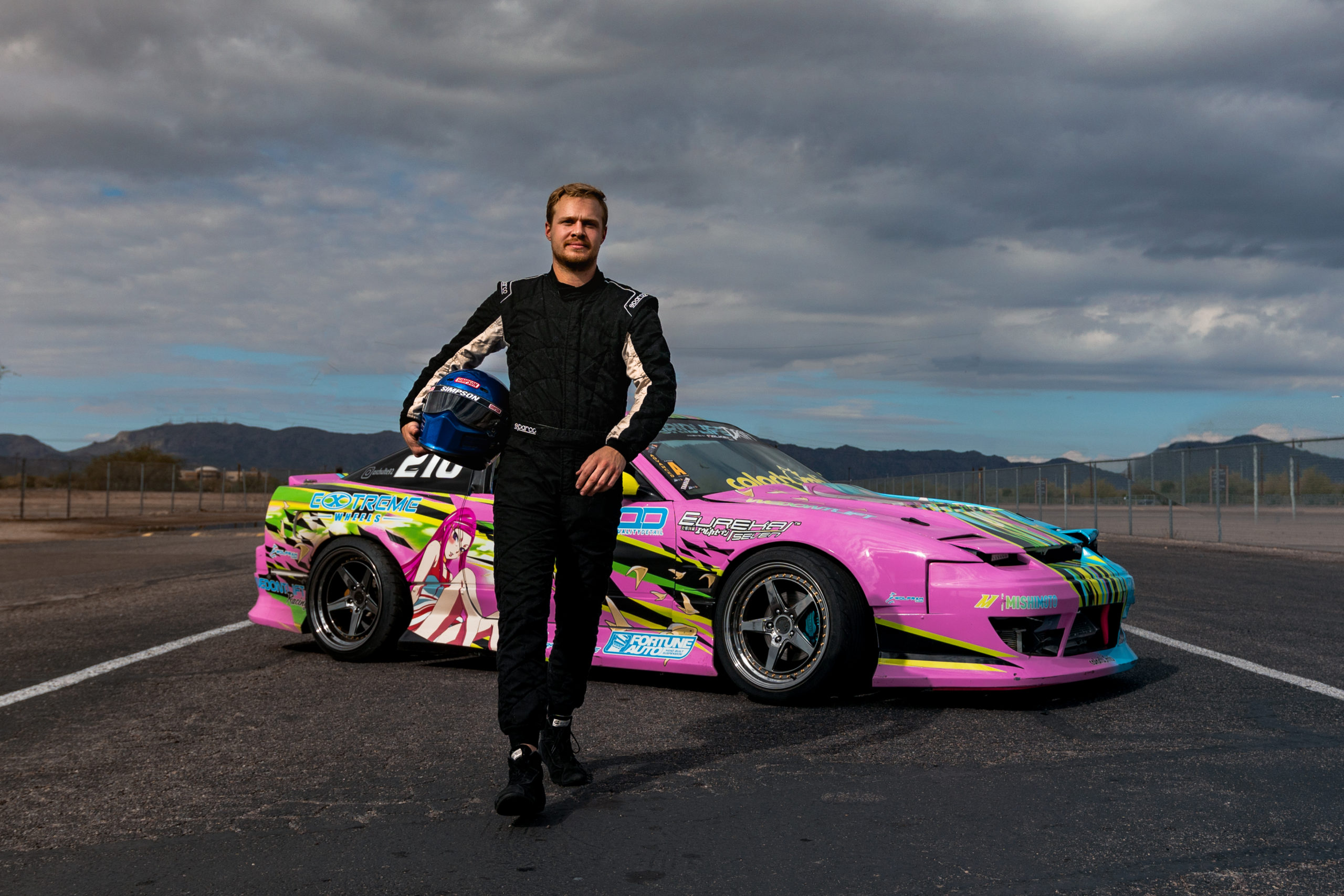 ClassicCars.com is sponsoring Andrew Schulte and his 1993 Nissan 240SX for the 2019 Forula Drift season. Schulte's car and race suit will feature ClassicCars.com branding as he attends events like LS Fest, Grid Life and Formula Drift Pro2.
"Andrew is rising star in the drift community and we're extremely pleased to support him in his first Formula Drift Pro2 season," said Roger Falcione, president and CEO of ClassicCars.com. "This sponsorship is just one move we're making to start reaching younger audiences and enthusiasts who want to become part of the tremendous classic car culture. On our website and at events like our annual Future Classic Car Show, we have seen interest in JDM culture grow year over year. We are thrilled to grow further in this space with Andrew at our side."
Schulte's S13 Nissan 240SX is powered by a 427-cubic-inch Lingenfelter LS7. The car wears a unique Itasha-style livery that has been revamped for the season and now features the ClassicCars.com logo on all four sides. The partnership was made to highlight ClassicCars.com's expansion into a new generation of classics, the JDM tuner cars of the 1990s and 2000s.
"I am extremely excited to be working with ClassicCars.com going into the 2019 season," Schulte said. "For a company like ClassicCars.com, which shares my automotive passion, I think this partnership is step in the right direction. The drifting community is growing, and I think that together ClassicCars.com and I will be able to further the sport. I am humbled and beyond excited to wear the ClassicCars.com logo."
Each of Schulte's four Formula Drift events will air on CBS Sports Network. The events will take place April 25-27 in Orlando; May 9-11 in Atlanta; Aug. 8-10 in St. Louis; and Sept. 12-14 in Dallas.