News
Classic Industries Releases Classic Car Coloring Book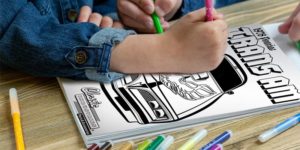 Classic Industries has released a downloadable, 24-page coloring book featuring some of the greatest classic muscle cars and trucks of all time.
Curated by the team at Classic Industries, the coloring book was designed with both kids and adult enthusiasts in mind.
The free coloring book can be downloaded and printed by clicking here.