News
Classic F1, Rally Cars to Appear at Velocity Invitational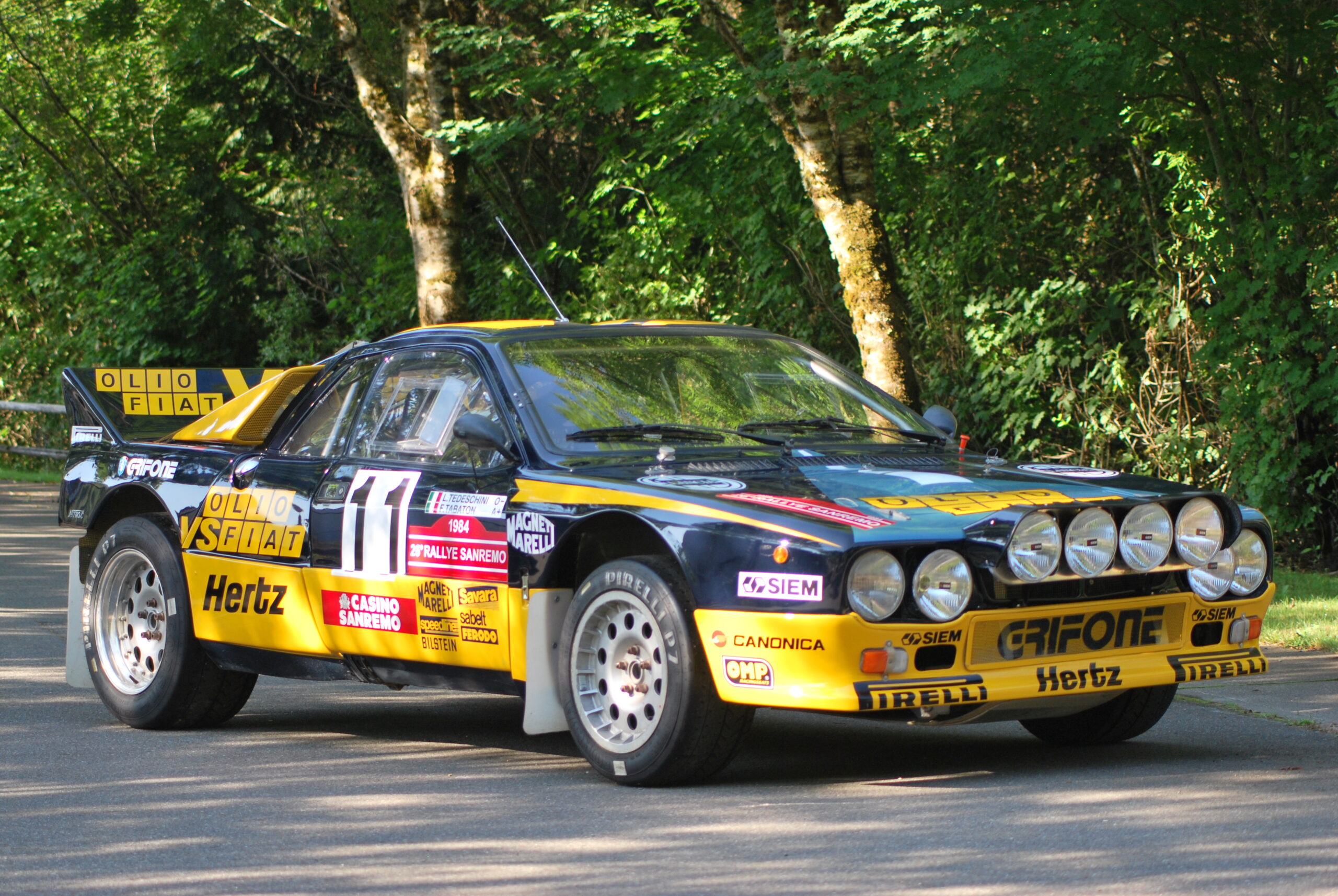 Velocity Invitational organizers have revealed some of the historic race cars that will appear at the event at WeatherTech Raceway Laguna Seca next month.
The roster of cars scheduled to appear includes a selection of cars from McLaren Racing's Formula 1 Team. Beyond McLaren, DirtFish will host a corral of recognizable rally cars from several eras and classes, including the infamous Group B segment. Additionally, several hypercar manufacturers are also set to make their own mark on track with cutting-edge road cars from Hennessey, Czinger, Zenvo and more.
Included in the McLaren lineup is the 1996 McLaren F1 GT12R that competed in the 1996 Le Mans, organizers said. It was the most successful car that year and was a four-time winner in the 1996 BPR Global Sportscar Championship. The team will also feature six additional McLaren race cars, including Ayrton Senna's 1990 F1 World Championship winning car, the McLaren MP4/5B-07, which won six out of 16 races that year, along with Alain Prost's MP4/2B-3, which won the 1985 F1 World Championship. Several other McLaren F1 road cars will be in attendance as well.
DirtFish Rally School and owner of the Seattle-based School, Steve Rimmer, will supply six rally cars from several eras. Those cars range from the Group B Lancia Rally 037 and MG Metro 6R4 through some of Subaru's best Imprezas, and onto the Peugeot 206 WRC that dominated the World Rally Championship in the early aughts. The collection of rally cars will be driven by Alister and Max McRae and his son Max.
"It's an honor to have such historic and cutting-edge race cars attend our event from all eras," said Velocity Invitational Founder Jeff O'Neill. "It's my goal to have the best of the best on display at Velocity Invitational, and the racing pedigree of these race cars will be right at home in the pits and on the track this year."
Beyond celebrating motorsport history, fans will be able to see hypercars from several manufacturers. First up is the 2022 Hennessey Venom F5 Coupe and F5 Roadster. The Roadster debuted publicly at The Quail, A Motorsports Gathering during Monterey Car Week this year. The new 1,233-horsepower Czinger 21C V Max will also be on site. This machine is created with help from the latest additive manufacturing technology and goes from 0-62 mph in just 1.9 seconds. The Zenvo TSR-S, a Danish hypercar, will also be on display with its active multi-axis Centripetal rear wing that pivots depending on steering input to increase downforce to the required wheel.
Velocity Invitational will take place at WeatherTech Raceway Laguna Seca in Salinas, California, on Oct. 14-16. The event will feature a gourmet food and wine pavilion, wine tasting tents, luxury spectator accommodations, static vehicle displays, vintage racing and more, organizers said.