News
Circuit Florida Details Finalized Clubhouse Plans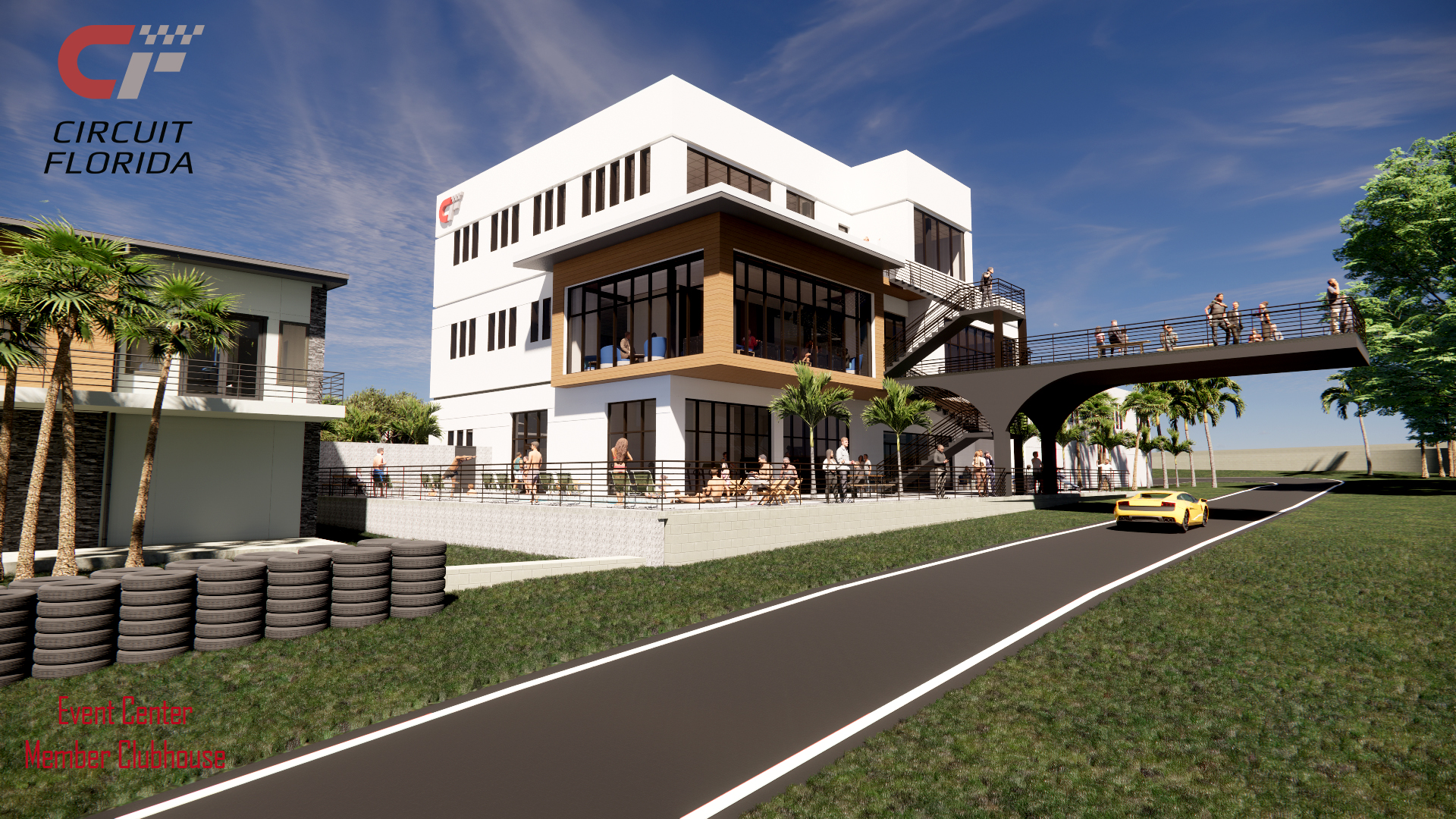 Circuit Florida, an in-development private motorsports club located near Orlando, has finalized plans and renderings for its clubhouse and event center building, developers announced.
The club expects to break ground on the final piece of the master site plan by March of 2024. Circuit Florida is set to open this December upon the full completion of the track, club officials said.
"We've developed Circuit Florida as a motorsports oasis for those looking to purchase a second home within a resort-style car enthusiast community and for corporate clientele," said Paul Scarpello, Circuit Florida's developer. "This is not just a racetrack with a place to stay onsite, but a carefully designed and curated experience geared toward the needs and desires of car enthusiasts with the member clubhouse and event center playing a pivotal role in that."
The member clubhouse's first floor will feature reception area, training room, an outside deck with track views, a gym, sauna, showers and secure lockers. Those seeking relaxation can bask in the sun by the outdoor pool and deck or unwind in the jacuzzi.
The second floor will feature a member lounge and restaurant, as well as a cantilever viewing deck that will extend over the pit lane, builders said. An activity room will have billiards, foosball, darts and other recreational options, along with a cigar room.
The third floor will house the facility's offices, as well as additional conference and training rooms available for hosting conferences, workshops and training sessions. This space also intends to attract corporate users to host manufacturer events, driving schools and media events, track developers said.
Designed by Bob Barnard, the 1.7-mile circuit has 14 turns and a total of four straights with speeds exceeding 100 mph. The track's grading and storm drainage work continues, with the final surfacing already scheduled with the paving contractor for late October, builders said.
Plans for the club also include 75 two-story townhome-style condo units with climate-controlled, high-ceiling garage space accommodating up to six cars on the standard polished concrete floor.