News
Chris Fairless Rejoins Hypertech as Sales Director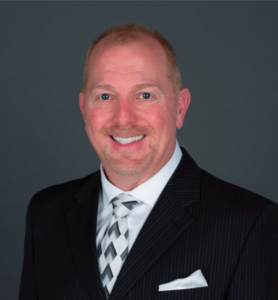 Hypertech has hired industry veteran Chris Fairless to rejoin the company as sales director. Based in Southern California, Fairless will be working with Hypertech's sales and marketing team, overseeing accounts and markets globally.
"I am excited to be working with a team that is committed to innovation and growth," said Amy Faulk, Hypertech CEO. "Chris has brought his passion, experience and knowledge of the industry back to Hypertech, and we are confident he will work with our customers to make the most of Hypertech's great opportunities."
With more than 35 years of industry experience including retail, wholesale, e-commerce, manufacturing, and as a manufacturer representative, Fairless' background covers almost every aspect of the aftermarket.
"I've had a passion for cars and the auto industry my entire life. I couldn't wait to join the automotive industry, and I was fortunate enough to do so pretty much as a kid. I was mentored by several industry icons, which set the tone for my pride in and commitment to my career," he said.
Fairless' leadership isn't limited to his work with key accounts such as 4Wheel Parts, amazon.com, Keystone Automotive, Quadratec, Summit Racing, Meyers Distributing, and Premier Performance. For the past 25 years, he has served on SEMA task forces and councils, volunteering his time and mentoring others. Chris is currently a TORA (Truck & Off-Road Alliance) Select Committee member.
When he's not working hard on behalf of his customers and colleagues, Chris is found relaxing with his wife, Michelle, and their three kids, or at a car show, concert, or hockey game.
Hypertech is a leading manufacturer of computer-controlled tuning and speed calibration for trucks, Jeeps and performance vehicles.