News
Chip Ganassi Racing Launches 'Women in Motorsports' Campaign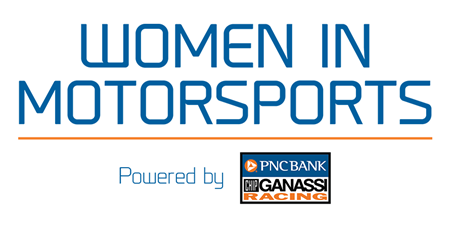 Chip Ganassi Racing (CGR) is launching a new initiative to provide opportunities for women in motorsports with the support of sponsor PNC Bank, the team announced.
Called Women in Motorsports, the new campaign aims to drive awareness and support for gender equality and economic inclusion for women in the workforce, the racing team said. The initiative includes a thought leadership video content series showcasing female industry leaders and an internship designed to accelerate career pathways in motorsports for women.
Through a unique video series, the Women in Motorsports campaign will highlight women in the CGR organization who have excelled in the field of motorsports, the team said. These women include IMSA engineer Danielle Shepherd, INDYCAR engineer Angela Ashmore and INDYCAR mechanic Anna Chatten.
Additionally, CGR will facilitate the inaugural Women in Motorsports internship program engaging a select group of female college students in on-site learning and career-development experiences during the 2022 NTT IndyCar Series season. The internship is open to eligible women attending a university, college or other higher education institution in the U.S. and includes a paid stipend and academic credit where applicable, the team said. The application portal opened on March 8 and closes at 5 p.m. ET on March 22. Chip Ganassi Racing will select the cohort and notify participants by April 1.
"Teaming up with PNC to launch Women in Motorsports reflects our commitment to help advance opportunities for women in the sport," said Chip Ganassi, CGR team owner. "We're excited to highlight the achievements of our team members and share a behind-the-scenes look at their contributions to this championship organization, which will hopefully help pave the way for female students to develop specialized skills in areas such as racing operations and engineering to information technology and athletic training, to name a few."
For more information or to apply, click here.