News
Chip Foose to Appear at MasterTech Expo 2023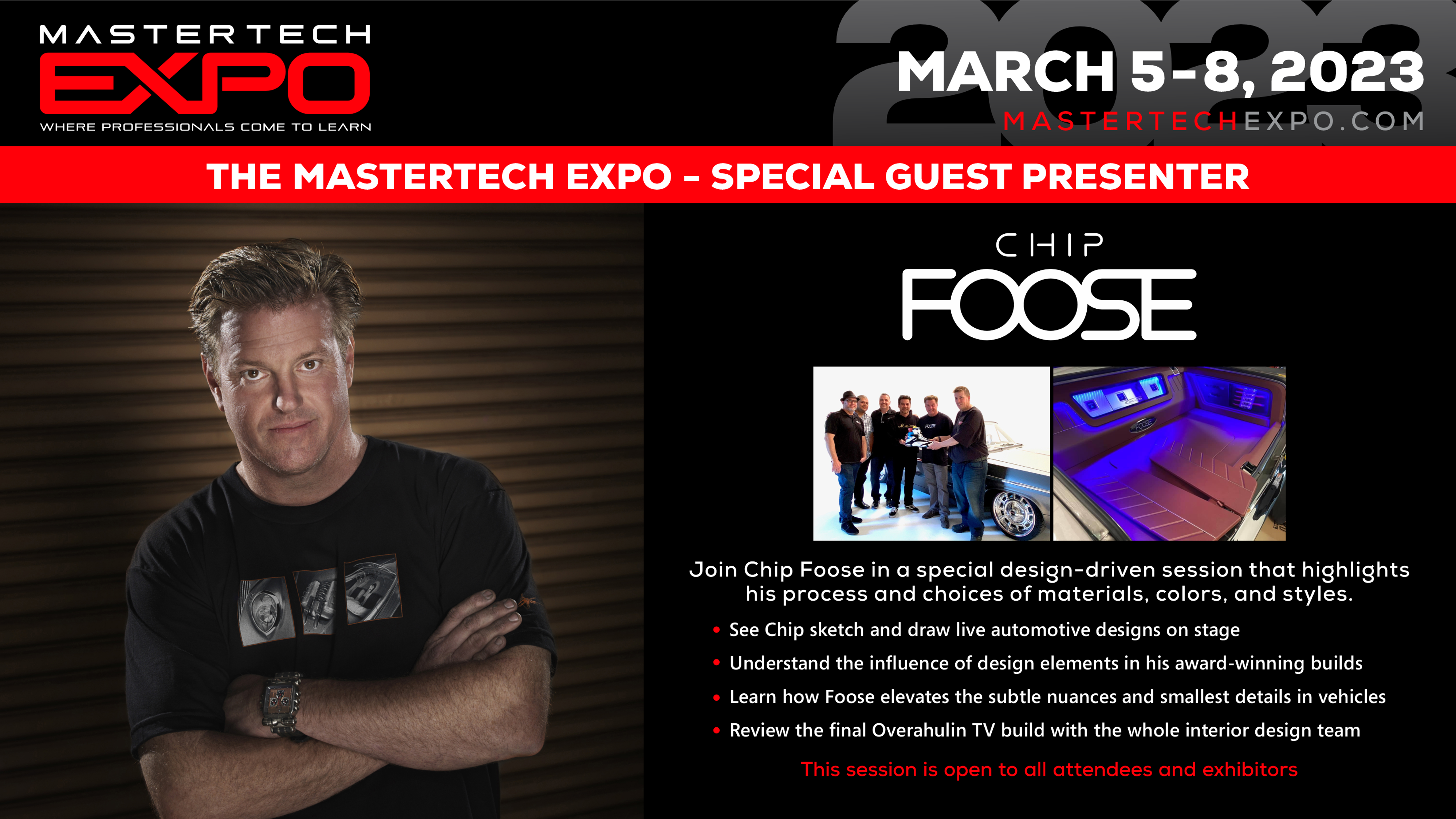 Award-winning vehicle designer and builder Chip Foose will appear at the second annual MasterTech Expo, scheduled for March 5-8, 2023 at the Mesa Convention Center in Mesa, Arizona, Mobile Solutions announced.
During the event, Foose will host a design-inspired session to explain his creative process, and share details about his ascent to the pinnacle of one-off vehicle designs, working with TV shows and inspiring the next generation of designer and builders in the automotive aftermarket, organizers said.
In his design session at the stage on the exhibit floor, Foose will take the audience through a series of live designs and sketches while overhead cameras display his work on audience-viewed screens. The session is scheduled separate from the event's educational workshops and exhibit floor schedule, which means it's open to all attendees and exhibitors.
Along with the interior build team, Foose will also provide MasterTech Expo attendees a look into his methodology by revealing a behind-the-scenes look of the final Overhaulin' build (2020), Shaquille O'Neal's 1964 Chevy Impala.
"Chip is going to take the audience through the intricacies of the design elements, providing thought processes, tips and techniques that are typically valued as a designer's trade secrets," said Bryan Schmitt, event founder and CEO of MasterTech Expo parent company Mobile Solutions.
Click here for more information or to register for the event.