News
Chevrolet Announces 2019 SEMA Design Awards Program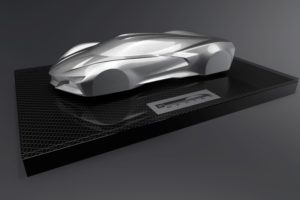 Chevrolet is excited about announcing the return of the Chevrolet SEMA Design Awards Program for 2019. Each category winner will receive a newly designed mid-engine 2020 Chevrolet Corvette Stingray special edition trophy.
"We are anxious to open submissions for this year's Chevrolet Design Awards and look forward to seeing the best of the best design builds for each of our categories," said Matt Noone, GM design director. "We are also very excited to introduce a newly designed special edition trophy for 2019 to celebrate the landmark launch of the mid-engine 2020 Corvette Stingray."
For more information and to register your build, visit www.ChevySEMA.com.
Contact ChevySEMADesignAwards@gm.com with questions and to submit photos of your build.