News
Cherokee, Honda Lead 2018 'American-Made' Index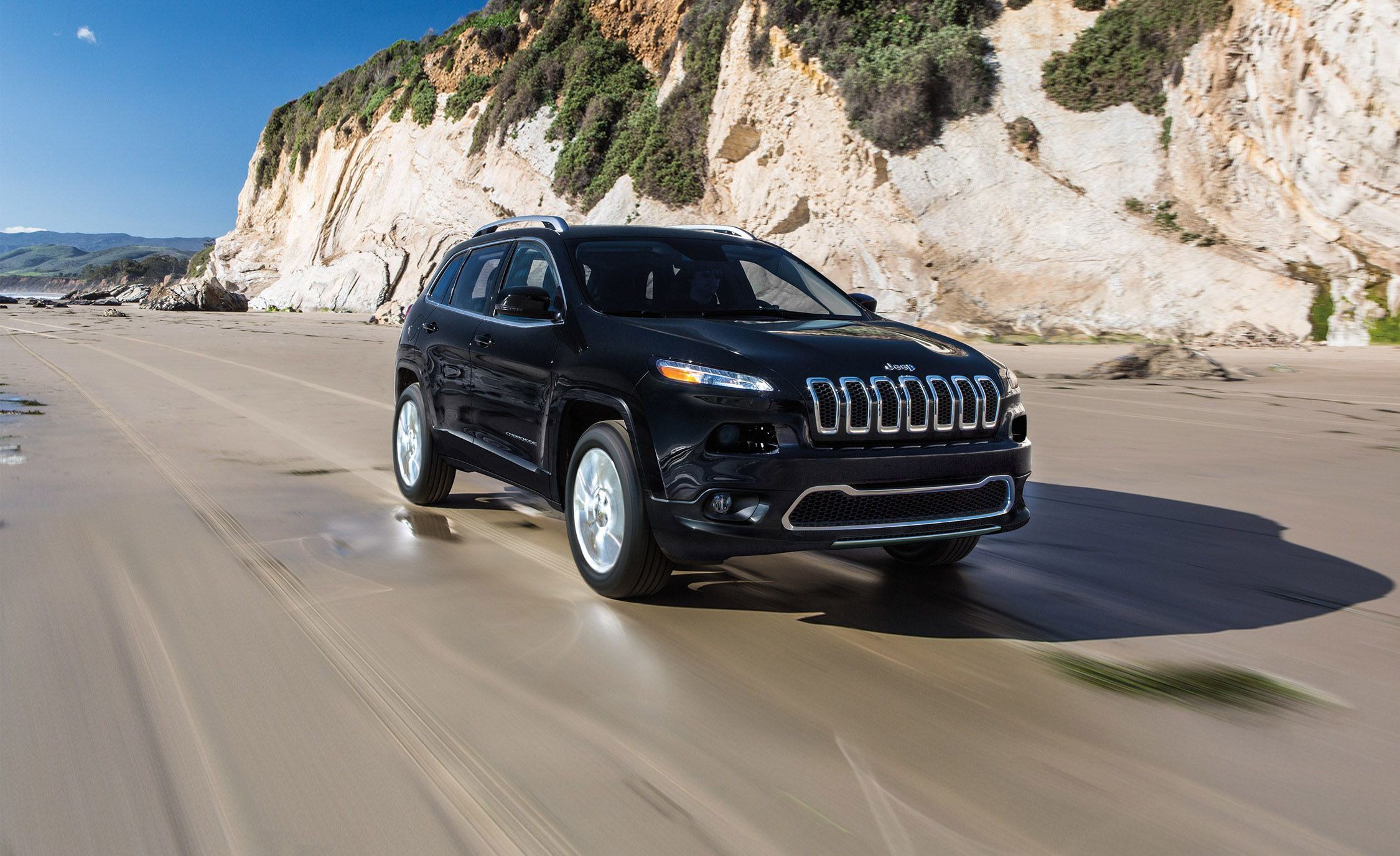 Nothing's more red, white & blue than a Jeep Cherokee.
Cars.com has released its annual American-Made Index to help car shoppers determine the most American vehicles of 2018 that have the greatest impact on the U.S. economy. To arrive at the list, Cars.com looked at which cars are manufactured in America, have the most American parts and support the most American factory jobs.
This year's ranking reveals that four of the top 10 American-made vehicles are produced by a foreign-based automaker.
The Cherokee moves up one spot from the 2017 list. It is Illinois-built, though Jeep is a division of Fiat Chrysler Automobiles (FCA), an Italian corporation headquartered in London. Still, the Cherokee comes in as the most American-made car of 2018 due to its high domestic parts content, U.S.-manufactured engines and transmissions and FCA's large U.S. factory workforce.
"In this new era of import tariffs and ongoing renegotiations of longstanding trading pacts, it's increasingly important for consumers to understand a product's homegrown credentials, especially when it comes to purchasing a modern automobile," said Joe Wiesenfelder, Cars.com's executive editor. "If consumers care about making car purchases that support the U.S. economy, it means looking beyond the assembly location."
The top models and U.S assembly plant locations for 2018 are:
Jeep Cherokee (Belvidere, Illinois)
Honda Odyssey (Lincoln, Alabama)
Honda Ridgeline (Lincoln, Alabama)
Ford Taurus (Chicago)
Chevrolet Volt (Detroit)
Honda Pilot (Lincoln, Alabama)
Acura MDX (excludes MDX Sport Hybrid) (East Liberty, Ohio)
Ford Explorer (Chicago)
Ford F-150 (Claycomo, Missouri & Dearborn, Michigan)
Chevrolet Corvette (Bowling Green, Kentucky)
As the list shows, buying American can be complicated in today's global economy, the report noted. Still, according to a recent Cars.com survey, 71 percent of consumers believe buying American contributes significantly or substantially to the U.S. economy.
The survey revealed many U.S. consumers want to buy American cars, trucks and SUVs, and 19 percent of respondents said they believe it is unpatriotic to buy vehicles that are not American-made.
Additional survey insights include:
28 percent of respondents would only consider an American manufacturer when purchasing a vehicle.
Before buying a car, two-thirds (66 percent) of Americans say they first find out where a car is built or where its automaker is headquartered.
82 percent of respondents believe that buying American-made vehicles will create more jobs in the U.S.
The Honda Odyssey minivan and Honda Ridgeline pickup were second and third on the list. While Honda is a Japan-based automaker, both of the vehicles are built in Alabama with high domestic content and U.S.-sourced drivetrains, Cars.com reported.
The Chicago-built Ford Taurus landed at number four, followed by the Chevrolet Volt-the highest-ranked newcomer to the list and the first-ever plug-in vehicle on the American-Made Index.
Plug-in cars, whether they're fully electric or a plug-in hybrid like the Volt, often lack high domestic content amid global sourcing for batteries. The Volt's battery pack is assembled near Detroit, however, with cells from a plant in western Michigan.
Cars.com's American-Made Index ranks cars based on five factors: assembly location, domestic parts content, U.S. factory employment, engine sourcing and transmission sourcing. The company analyzed more than 100 U.S.-built vehicles to arrive at the top 10.