News
ChannelAdvisor Hosting E-Commerce Event for Automotive Brands and Retailers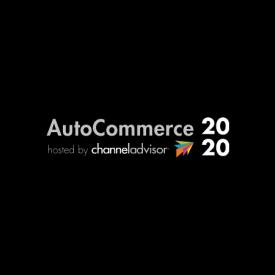 ChannelAdvisor Corporation, a provider of cloud-based e-commerce solutions, has announced that it will host AutoCommerce 2020, a training and networking event for automotive brands, distributors, demand partners and retailers, taking place Jan. 23-24, 2020 at its corporate headquarters in North Carolina.
Registration for AutoCommerce is open to automotive brands and retailers. This event will showcase industry trends and tips to position automotive and powersport sellers to help increase their product visibility, centralize their multichannel management systems and continuously monitor pricing and performance metrics to compete effectively in their respective verticals.
"At AutoCommerce, we will bring together leading sellers with major players in the automotive e-commerce ecosystem for the first time at our corporate headquarters," explained Curt McDowell, ChannelAdvisor director of strategic partners and category management.  "There's no better venue than our home base to demonstrate ChannelAdvisor's continued commitment to helping automotive brands, retailers, and our partners strategically adapt and grow. High-touch networking opportunities and learning experiences created for this event can help unlock their full selling potential. ChannelAdvisor's elite partners, along with our team of automotive and e-commerce experts, are gearing up to share the benefits of our robust platform and the recent trends shaping the industry."
Registration for the event – which includes keynotes, breakout sessions, meals, training sessions and an invitation-only networking reception is $50.