News
Champion Racing Oil Launches 2021 North American Karting Contingency Program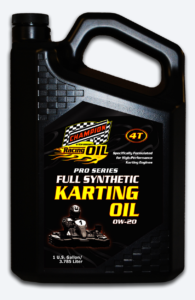 Champion Oil, a lubricant manufacturer for over 65 years, recently announced a Racing Contingency Program for 2021 that is specifically for Karting Teams and Racers in all racing classes of competition in most sanctioned karting events in North America.
The 2021 Champion Karting Contingency Program includes, but is not limited to racing series and events such as: World Karting Association  (WKA), International Kart Federation (IFK), Karters of America Racing Triad (KART), United States Pro Karting Series (USPKS), ProKART, Super Series, Iron-Man, Sprint Series, The Gold Cup Series, Tri-C Karter, SKUSA, COTA, Route 66 Sprint Series. K1 Speed, Maxxis Sprint Series, AKRA, AMP, plus many other national, regional, state and local track series.
Champion's new 2021 expanded contingency program supports race teams from dirt track to pavement, gas to diesel, and Karting to drifting with contingency cash pay-out awards.
Racing teams and racers can apply for the Champion Racing Oil Contingency Program now through June 30, 2021. Click here to apply.