News
Champion Oil Ready to Start Something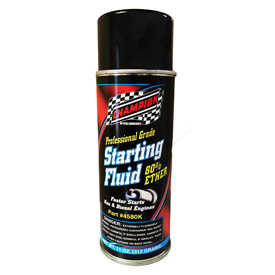 Performance lubricants company Champion Oil will introduce its new Champion Professional Grade 80-Percent Ether Starting Fluid this week in booth No. 1455 at the Performance Racing Industry (PRI) Show in Indianapolis.
Designed for gas and diesel engines, the starting fluid allows faster starts and reduces wear on batteries, according to the company. It contains upper cylinder lubricant for added protection and works in extremely cold conditions.
Ideal for cars, trucks, tractors, generators, buses, marine engines, outboards and power mowers, the starting fluid is engineered for use by professional automotive maintenance and repair technicians and comes in cases of a dozen 11-ounce aerosol cans.