News
Champion Oil to Pay Tribute to Fallen Sprint Car Racer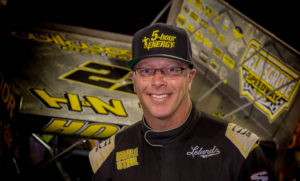 Champion Oil during the Dec. 6-8 PRI Show will promote a GoFundMe campaign for the family of Greg Hodnett, a sprint car racer who died on the track in September.
Hodnett, 49, died on  Sept. 20 from injuries sustained in a sprint car crash at the BAPS Motor Speedway in Newberry Township, Pennsylvania. Hodnett was a professional race car driver who competed in the World of Outlaws and served as a member of the Pennsylvania Posse for the past 19 years. He amassed more than 250 career sprint car wins and won multiple championships.
"We lost a great racer and human being. The people who need the most support at this time are the Hodnett family," Champion Racing Oil stated in a news release. "First and foremost, Greg was a beloved husband, son, brother, father, grandfather, and more. Please pray for his entire family and keep them in your thoughts and well wishes. All contributions will go directly to Greg's family."
Click to see Hodnett's GoFundMe page.