News
Champion Oil Announces 2020 Racing Contingency Program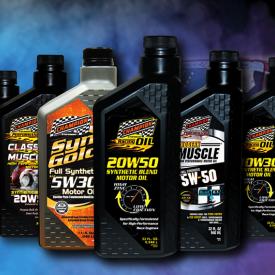 Champion Oil, producer of performance lubricants, additives, chemicals and motor oils, announced its 2020 Racing Contingency Program that is an all-encompassing marketing program designed to link Champion Racing Motor Oils directly with regional and national racers in most sanctioned racing events in North America.
From dirt tracks to asphalt, from hill climbs to super speedways, from drifting to drag racing, the program includes series like the All-Star Circuit of Champions (ASCoC), American Sprint Car Series (ASCS), World of Outlaws (WoO), United States Auto Club (USAC) and the International Motor Contest Association (IMCA).
In addition, but not limited to; NADM, Central PA, UMP, USCS, IRA, MLRA, NHRA, MARA, MARS, NMCA, NMRA, and IHRA.
While using Champion Racing Oil is an important element, Champion relies on racers to build a positive social media presence and represent themselves with good sportsmanship and citizenship in their communities.
In return for their efforts and commitment, Champion provides contingency cash pay-outs for First Place Wins, and will help to boost awareness with racer results through media channels and by creating testimonials with Champion products.
Racers can apply here for the Champion Racing Oil Contingency Program now through June 30th, 2020.