News
Champion Offering WD Incentive with Blue Flame Diesel Engine Oil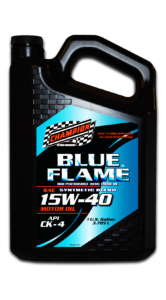 Champion Oil, a lubricant manufacturer of diesel engine oils and additives, has recently created a program to become a Champion Warehouse Distributor (WD) selling Blue Flame Performance Diesel Engine Oils, the company announced.
The newly released incentive is a low-cost buy-in at the WD level for smaller businesses that includes free freight, web location posting, press release, POP, banners, literature, MAP pricing and a featured interview on the Champion Blue Flame Diesel Blog.
Champion also offers a Master Warehouse Distributor (MWD) program that is available for larger sized businesses interested in wholesale distribution of Champion's Blue Flame Diesel Engine Oils.