News
Champion Increases Capacity of Private Label Opportunities for Aftermarket Motor Oils, Chemicals, Additives and Lubricants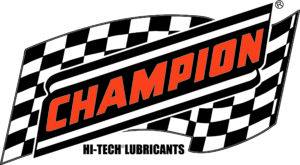 Champion Brands, a supplier of motor oils, fuel additives and other lubricants, has announced an increase in capacity of private label opportunities for aftermarket motor oils, chemicals, additives and lubricants. The company is able to expand private label opportunities after adding a fourth blow-molder and updating and upgrading production lines to bring the total number of production lines to 10.
Champion is an ISO 9001:2015 manufacturer and a member of the Independent Lubricant Manufacturers Association (ILMA) and a supporter of the ILMA Code of Ethics, which works to ensure manufacturers produce products that meet today's exacting specifications. They are a licensee for the American Petroleum Institute's (API) Engine Oil Licensing and Certification System and hold numerous industry and OEM approvals for most products.
Champion also has a fully-functioning, on-site quality control lab where product and material quality can be monitored at multiple stages of the supply and production processes.