News
Champion Brands Acquired by PLZ Aeroscience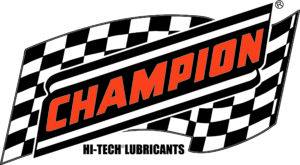 PLZ Aeroscience Corporation (PLZ), a specialty aerosol and liquid product manufacturer, has acquired Champion Brands, the company announced.
With this acquisition, PLZ will expands its full-service automotive and industrial offering, positioning the company to better serve its customers with a comprehensive suite of aerosol and non-aerosol products, the company said.
Champion produces more than 300 functional fluids and performance products, including brake fluid, fuel treatments, semi-synthetic and full-synthetic engine additives and specialty motor oils. Champion operates a 450,000 square foot manufacturing facility in Clinton, Missouri, and serves customers across automotive, heavy duty, agricultural and performance racing markets.
"We are very excited to welcome Champion Brands to PLZ," said Aaron Erter, PLZ's president and CEO. "Champion is a market leader within the automotive aftermarket industry, and we look forward to leveraging their capabilities across our combined enterprise to strengthen the value proposition we bring to our customers. Champion is an incredible addition to PLZ as we continue growing our specialty automotive and industrial footprint across North America."
Champion is led by Matt Lowe, the third generation of Lowe leadership at the company. Lowe will remain with Champion following the transaction, the company said.
"I am thrilled for Champion to become part of the PLZ family," said Lowe. "We look forward to leveraging PLZ's extensive industry experience and national footprint to help grow Champion in the years to come. Together with PLZ, we will propel the combined company forward into its next chapter as we continue to deliver exceptional innovation, quality and service to our customers."