News
Centric Parts Appoints VP of Product Management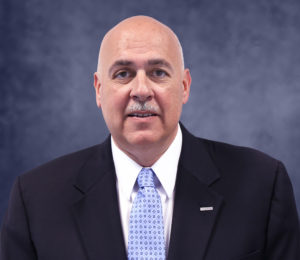 APC Automotive Technologies has announced Kenneth L. Selinger as its vice president of product management for Centric Parts. Selinger will be responsible for all market research, competitive analysis and pricing, new part introduction, cataloging, and product life cycle management for Centric Parts and its Qualis Automotive division.
"Ken Selinger is an automotive and friction industry expert with a fantastic track record in the brake business and will make a great impact across our entire product portfolio," said Greg Woo, president of Centric Parts. He brings us over 31 years of executive experience in sales management, marketing, and product development, especially in the competitive aftermarket and OES segments.
"In his career, Ken has established himself as an innovator in the brake business with many industry-first accomplishments. We are delighted to have his talents and leadership and look forward to his contribution to our steadily growing and industry leading portfolio of Centric Parts, Qualis and StopTech brands."
Selinger comes to Centric Parts after a 19-year career at Akebono Brake Corp., a world leader in brake technology. While at Akebono, Selinger held several executive positions including director of sales, marketing & product development, director of marketing & product development, OEs & aftermarket, and marketing & product development manager.
Prior to Akebono, Selinger spent three years at Federal Mogul as director of marketing for the global aftermarket. He also served as a Senior Product Manager at Raybestos where he helped launched the company's first ceramic brake pad line.
"I am very excited to be a part of APC Automotive Technologies group," Selinger said. "This is an exceptional organization with an award-winning portfolio of braking system brands and products. I look forward to joining Greg Woo and the entire team at Centric Parts and working with them to tackle new challenges and accelerating our current growth."