News
Centerforce Hires Industry Veteran as Director of Sales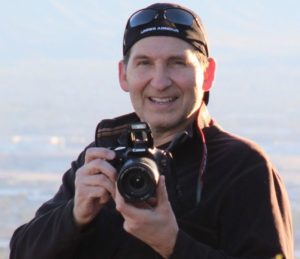 Centerforce, a manufacturer of performance clutches and flywheels for classic and late model cars and trucks, has announced that Harold Menke will join the Centerforce team as its new director of sales.
Menke will work to expand Centerforce's sales, drawing upon his expertise and strong relationships in the automotive aftermarket, the company says. Having worked for various auto parts manufacturers, Menke will utilize his experience to develop key sales strategies and explore new markets as well as strengthen current ones.
"We are really thrilled to bring Harold on board," said Centerforce General Manager Bryan Wilson. "We believe he has the skills and experience we need to improve communication with our customers while also finding new and exciting opportunities for Centerforce Clutches in the market."
Menke brings over 29 years of experience in the automotive aftermarket to Centerforce Clutches – specializing in sales through traditional warehouse distributors, retail chains, specialty accounts, performance specialists and export customers. Menke holds a BA in International Marketing from Eastern Michigan University and joins Centerforce following 10 years at brake component manufacturer Centric Parts.