News
Caterham Introduces EV Seven Concept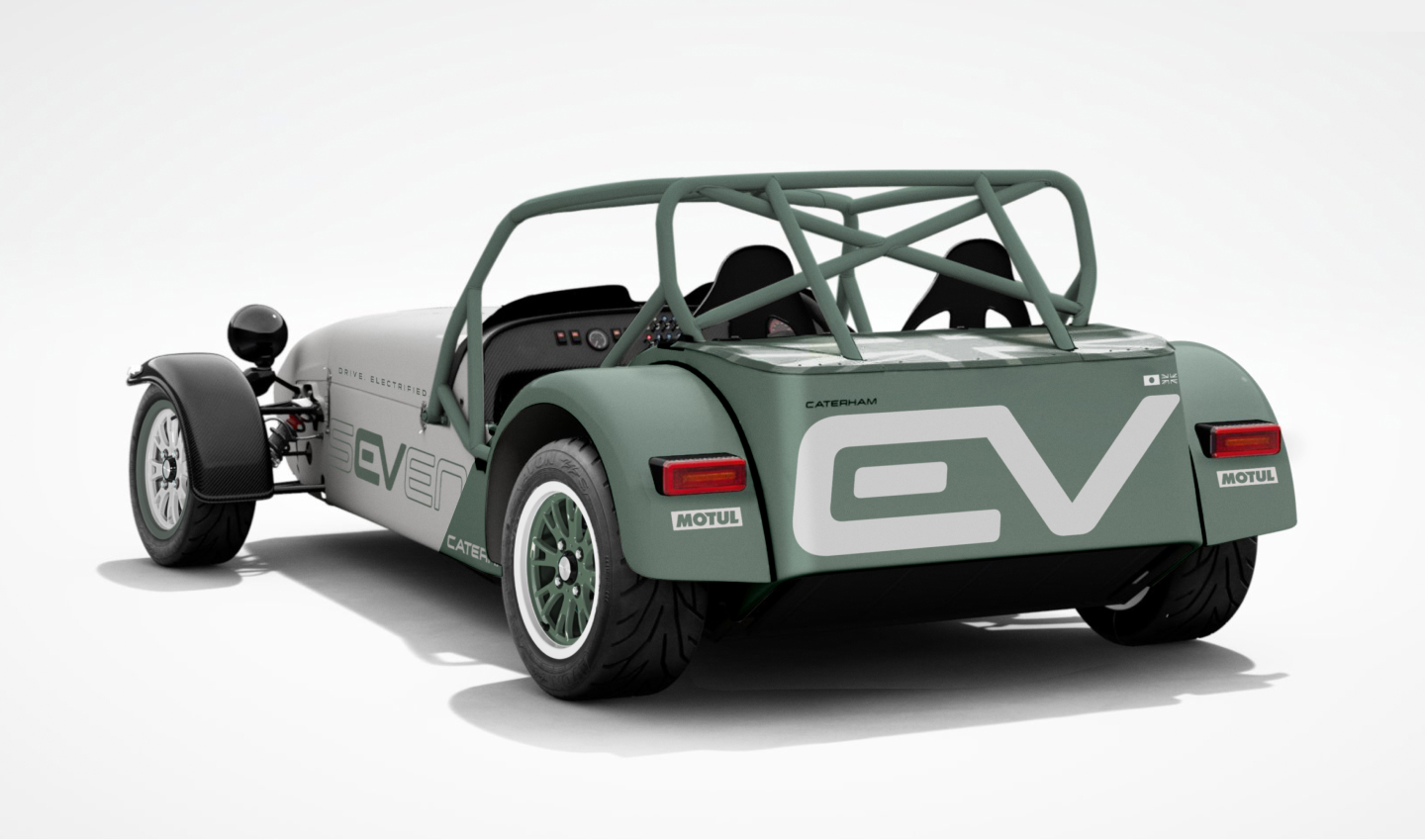 Caterham has revealed its new all-electric concept vehicle, the EV Seven.
The concept will test the feasibility of a lightweight electric Seven and enable Caterham to move closer to bringing a battery electric model to market, the company said.
EV Seven is being engineered in collaboration with Swindon Powertrain, the company said. EV Seven is based on the larger Seven chassis and features a bespoke version of Swindon Powertrain's E Axle, combined with an immersion-cooled battery pack.
The immersion battery cooling system uses a dielectric fluid supplied by Caterham technical partner Motul. The fluid is in direct contact with the cells enabling better thermal management during charge and discharge cycles, the company said.
"Any future EV model we produce must be true to the DNA of a Caterham: lightweight, fun-to-drive and driver-focused," said Bob Laishley, CEO of Caterham. "The main objective for this project is to develop a vehicle with a weight delta of no more than the equivalent of having a passenger on board. We're never going to launch a one-tonne Seven – we'd rather not do it."
The company is targeting a repeatable 20-15-20 drive cycle: on track for 20 minutes and recharge in 15 minutes with enough energy to drive for a further 20 minutes, the company said.
The weight increase is roughly 150 lbs. compared to the current production Seven, the manufacturer said. Its 51kWh immersion-cooled battery is housed in the engine bay and transmission tunnel and is capable of DC rapid charging speeds of up to 152kW.
The concept uses a bespoke version of Swindon Powertrain's E Axle based on the HPDE family. It produces 240 hp and instantaneous peak torque of 180 ft. lbs.
EV Seven will also have a limited-slip differential, adjustable Bilstein dampers from the Seven 420 Cup, regenerative braking and quad-piston brake calipers.
The EV Seven concept will make its public debut at the Goodwood Festival of Speed in the UK this July. Caterham is also developing another fully electric sports car concept that it will reveal this year.