News
Carvana & NRG's Mobile Content Studio Heads to Rocket League Combine
Partnership brings together leading auto retailer & esports platform…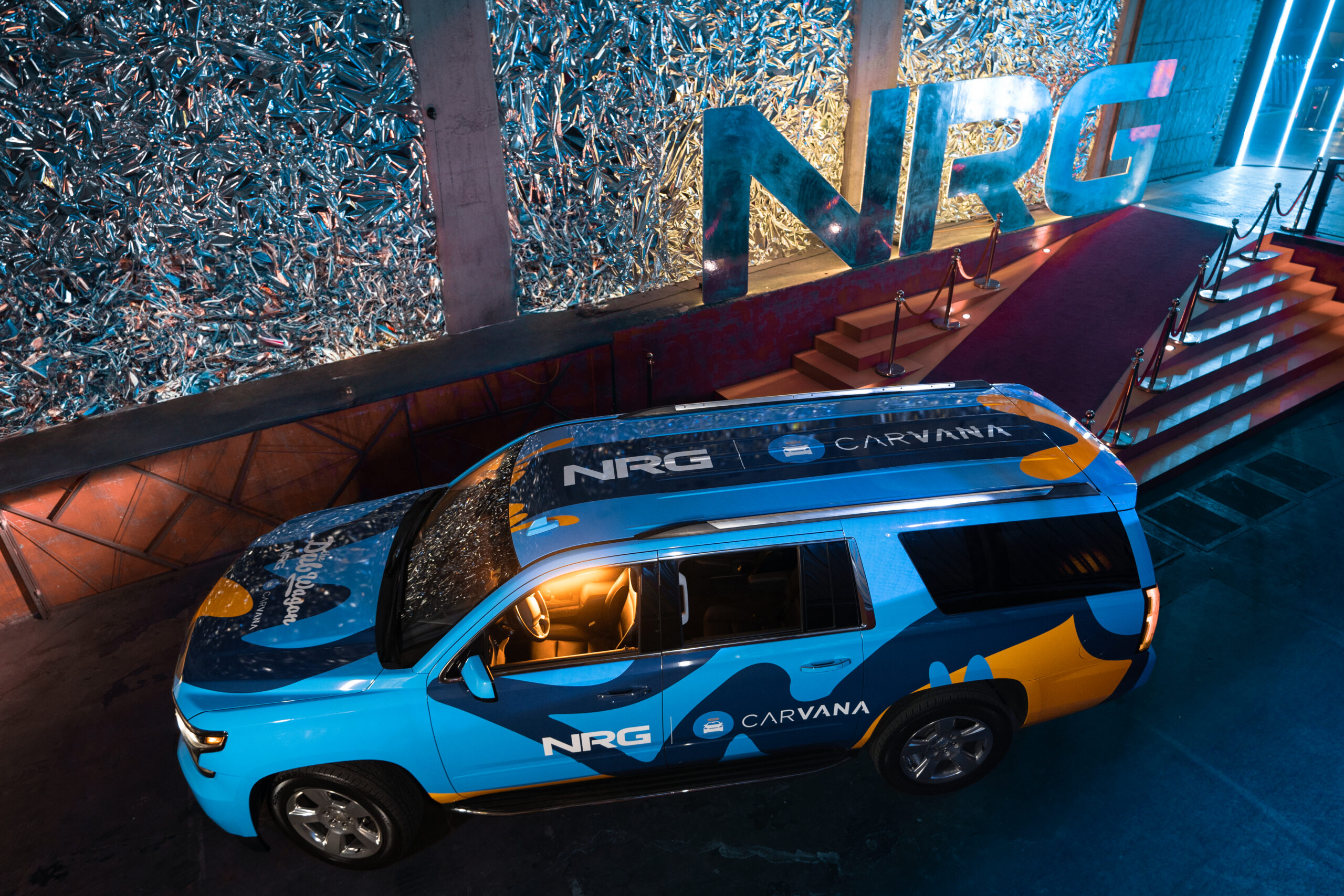 Carvana, an industry pioneer for buying and selling used cars online, and esports authority NRG have announced the inaugural Carvana | NRG Combine event in search of the world's next Rocket League pro.

Ahead of the Nov. 11-12 skills challenge, Carvana has gifted Team NRG a fully custom-wrapped SUV, coined the "Dub Wagon," that will serve as a mobile production hub for team content that brings fans closer to the action during the Combine and throughout the year.
The "Dub Wagon" will not only be team NRG's preferred mode of tournament transport, but it will also be optimized inside and out as a content-ready mobile vlog studio for pre- and post-tournament fan touchpoints throughout the year.
Stationed at NRG's downtown Los Angeles headquarters, the SUV will be on site for the inaugural Carvana | NRG Combine, adding an extra element of excitement to this year's event, officials said.
"Our goal is to help find the next pro Rocket League player and help them reach the next level of their career as an esports athlete; but we also wanted to help team NRG level up in a cool, interactive way that reflected our new partnership," said Ryan Keeton, Carvana co-founder and chief brand officer. "We're excited to see the trove of new content that comes from team NRG in the 'Dub Wagon.'"
The iconic NRG Castle in downtown LA will host the first Carvana | NRG Combine, which will also stream to viewers across the world via Twitch and YouTube. Fans and gamers alike can tune in as Carvana and NRG evaluate some of the country's best student esports athletes ages 18 and up.
In collaboration with the Network of Academic and Scholastic Esports Federations (NASEF), the Combine will present one skilled winner with a one-year content creator contract from Carvana and NRG, in addition to a grand prize of $10,000.
"With Carvana's help, we have the rare—and thrilling—opportunity to discover fresh new talent in Rocket League. We're equally excited to revolutionize how we connect with our fans through the 'Dub Wagon.' This mobile content studio embodies NRG's commitment to innovation and community engagement, not just inside the arena, but in the digital world where our fans live and breathe esports," said Brandon Tortora, VP of sales and partnerships for NRG.