News
The Carlstar Group Names National Sales Manager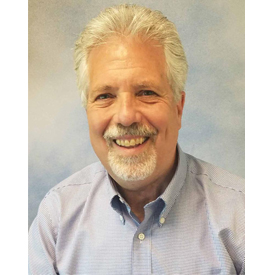 The Carlstar Group has hired Steve Swanson as national sales manager for its Styled Wheels business with a concentration on its Cragar, Black Rock and Unique brands.
Swanson brings over 35 years of experience in the automotive aftermarket and nearly a decade of active involvement with SEMA, serving on both the Manufacturers Rep Council and the SEMA Board of Directors.
"We are excited to have Steve join our team and lead our Styled Wheel business," said Laren Harmon, executive vice president of sales at The Carlstar Group. "We aim to combine his vast knowledge, experience and expertise, with our iconic wheel brands, such as Cragar, to help further drive growth opportunities for our customers and product solutions for our consumers."
Swanson will focus on improving the customer service experience and growth strategies for the Carlstar Group's Styled Wheel business, according to the company.
Prior to joining The Carlstar Group, Swanson served as business development sales manager for Mishimoto, where he drove business growth opportunities with automotive aftermarket and OEM partners. Over the course of his career, Swanson held national sales/vice president of sales positions with a number of prominent aftermarket manufacturers. He started his outside sales career at Keystone Wheel in Southern California, now a Carlstar Group Cragar brand.