News
Carlisle Hosts Ford Nationals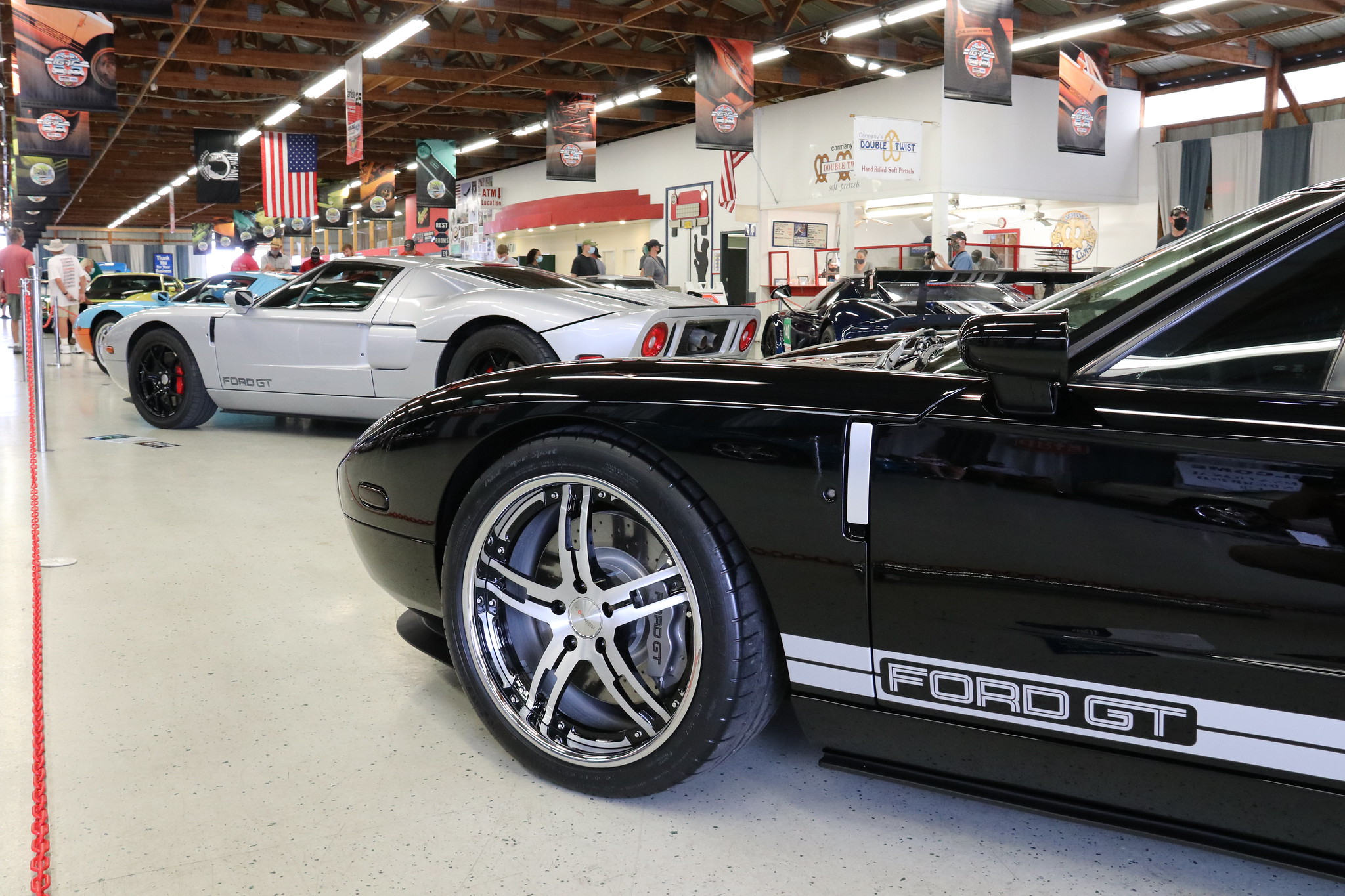 After a nearly two-month delay, Carlisle Events hosted the 2020 Carlisle Ford Nationals presented by Meguiar's at the Carlisle PA Fairgrounds on July 31-Aug. 2. The event, while slightly modified from its standard format, still welcomed enthusiasts and cars to the event, which also featured some of Ford's upcoming and redesigned vehicles.
For 2020, Ford offered attendees a glimpse into the company's future with a pair of 2021 MACH 1 Mustangs, as well as the redesigned 2021 F-150. The display also hosted a Raptor simulator, heritage collection Cobras, a few modern GTs and more. Ford also took the MACH-1 to the stage and hosted walkarounds.
A number of Ford GTs were on display at the event, including a 1966 GT40. Other highlight features included the Starliner, Maverick, Grabbers, Thunderbirds and a Euro Ford Garage with a Capri and Merkur on display. Several of the GTs participated in a parade around the grounds, while some took part in open track time.
Gateway Mustang hosted open autocross runs on Friday and Saturday and car owners participated in a multi-round rolling exhaust contest. Nearly 20 competitors took to the track for the annual real street shoot out. Winners for exhaust and real street contests were Jeremy Sperlein and Don Slevia.
The 2021 event takes place from June 4-6 at the Carlisle PA Fairgrounds and plans to feature the 50th Anniversary of the Pinto, a 1971-73 Mustang Celebration, Holman Moody & Stroppe reunions and a Comic Car Con display.