News
Carlisle Events Concludes 2021 Season with Florida Auction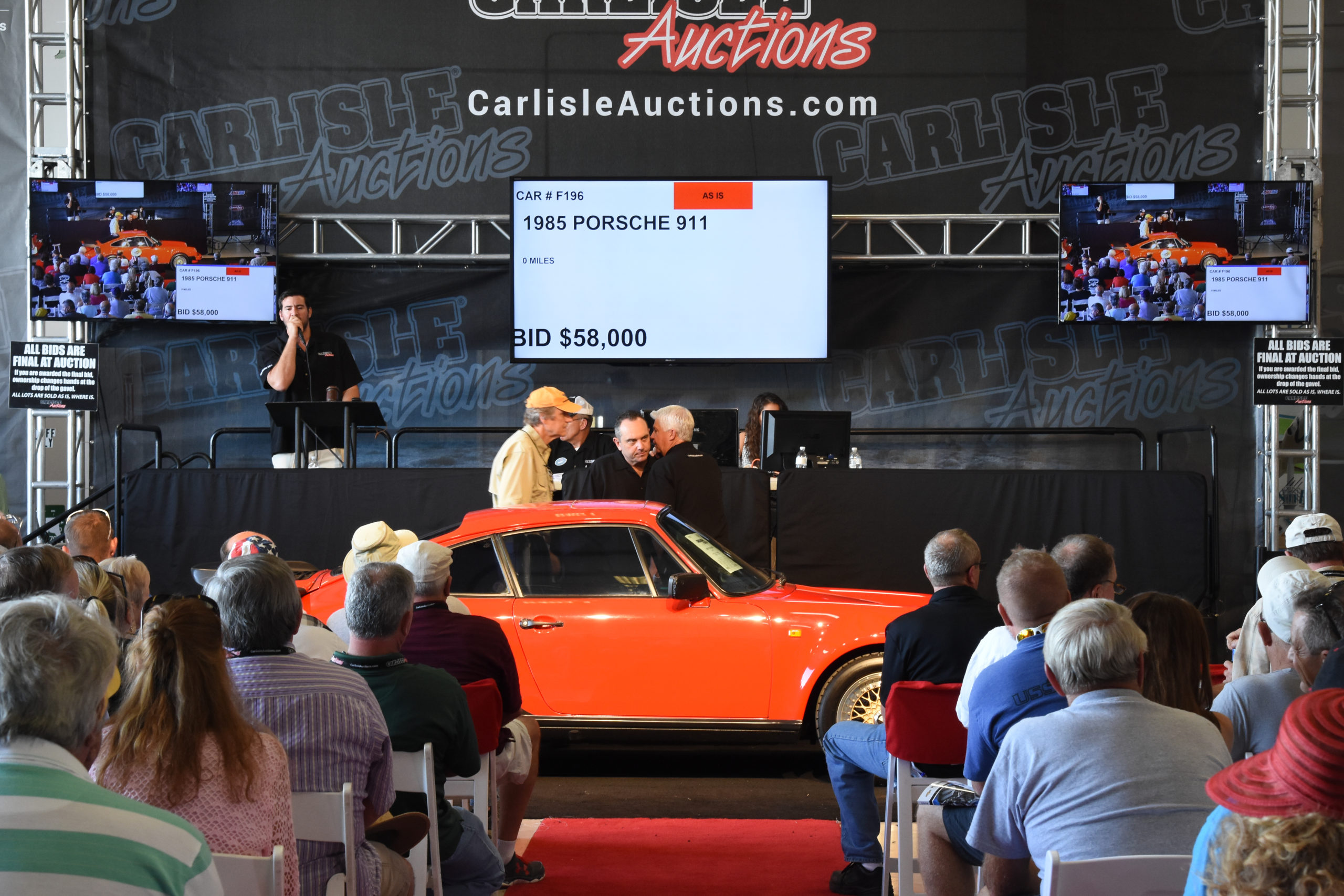 Carlisle Auctions returned to the Lakeland, Florida SUN 'n FUN Expo Campus earlier this month to cap off its 2021 calendar, the organization announced.
In addition to a classic and collector car show, attendees enjoyed the Lakeland Fall Collector Car Auction, the company said. During the auction, more than 50% of the 400 or so lots sold, tallying just over $3 million in sales, contributing to the $19 million in total sales spanning four events during the 2021 season, according to Carlisle Auctions representatives.
The auction included an all-truck hour on Nov. 11 and a special charity sale of a World War II-era Jeep with proceeds benefitting the Rescue 22 Foundation, which helps to provide service dogs to combat veterans. Bidders helped net over $30,000 for the Jeep and Rescue 22.
The top three cars sold for a combined $210,000, auction organizers said.
Top Three
1965 Ford Mustang Restomod – $64,900
1972 Chevy Chevelle – $61,525
1961 Cadillac Series 62 – $56,710
"On behalf of the entire Carlisle Auctions team, thank you to everyone that helped to make our Lakeland Fall Collector Car Auction a roaring success," said Director of Auction Operations, Tony Cline. "The market remains strong and we look forward to carrying this momentum into 2022 with you as part of our Lakeland Winter Collector Car Auction, Feb. 25-26."