News
Carlise Events Preps for Ford Nationals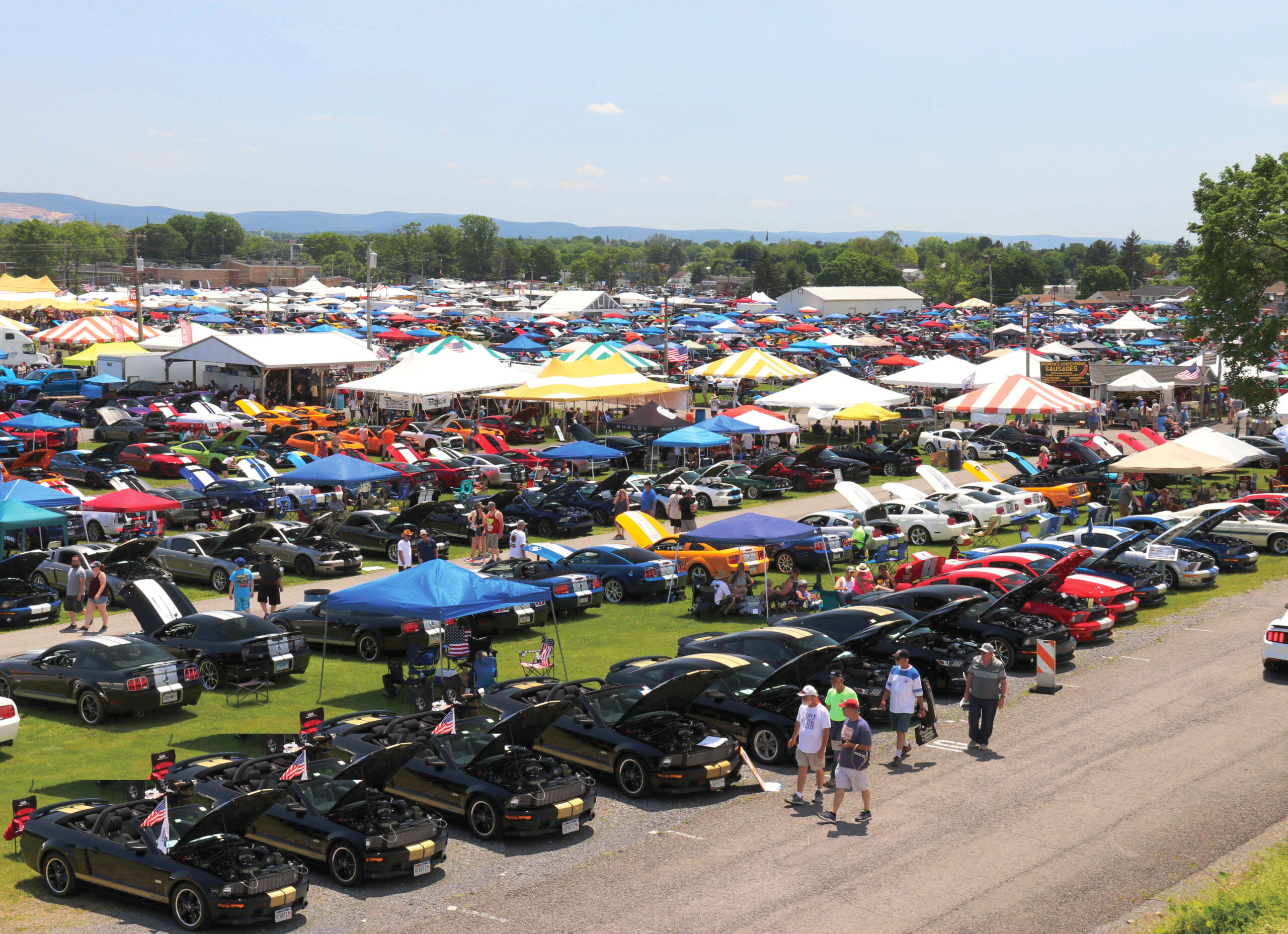 Carlisle Events has revealed details for the upcoming Carlisle Ford Nationals presented by Meguiar's, scheduled for June 3-5, event organizers announced.
This event hosts Ford enthusiasts from across the country and more than 3,200 vehicles on the National Parts Depot Showfield, and will also include special displays, themes and guests.
Participants helped set a new Showfield record in 2021 with 3,240 registered vehicles, organizers said, and are aiming to break the all-time record for showcars at Carlisle, 3,298, which was set in 2003 during the former Custom Compact Nationals.
Ford returns for the 2022 event and will feature special displays highlight the Ice White Mach 1, Ice White Mach-E, Shelby GT500, Raptor and and additional vehicle yet to be announced. Ford will also have a display dedicated to electrification showcasing not only the Mach-E, but also the Shelby Mach-E GT, show organizers said. Shelby American will also be on-site with a special Friday unveiling, the company said.
The Carlisle Ford Nationals also celebrate the history of the brand with special displays and guests.  Planned displays for 2022 include the following:
Shelby 60th Anniversary
Lightweight Reunion
SSP Mustangs
Annual Ford Nationals Select Display
Modified 6th Gen Broncos (Bronco Summit)
Ford EVs (Ford Electric Avenue Display)
Participants will also hit the streets of downtown Carlisle on Saturday night for the annual Ford Parade and Street Party, organizers said.
There will also be multiple activities, including a rolling exhaust contest, autocross ride-alongs and the Real Street Shootout (autocross).
The Carlisle Ford Nationals is already taking registrations for the showfield, vendor registrations for the automotive flea market, and selling discounted spectator tickets in advance of the June 3-5 event, the organization said.