News
Car Designer's Curated Customs to Help Charity Feeding the Hungry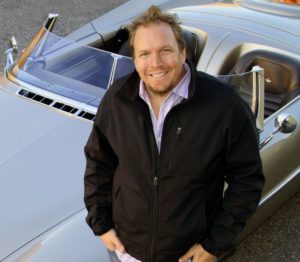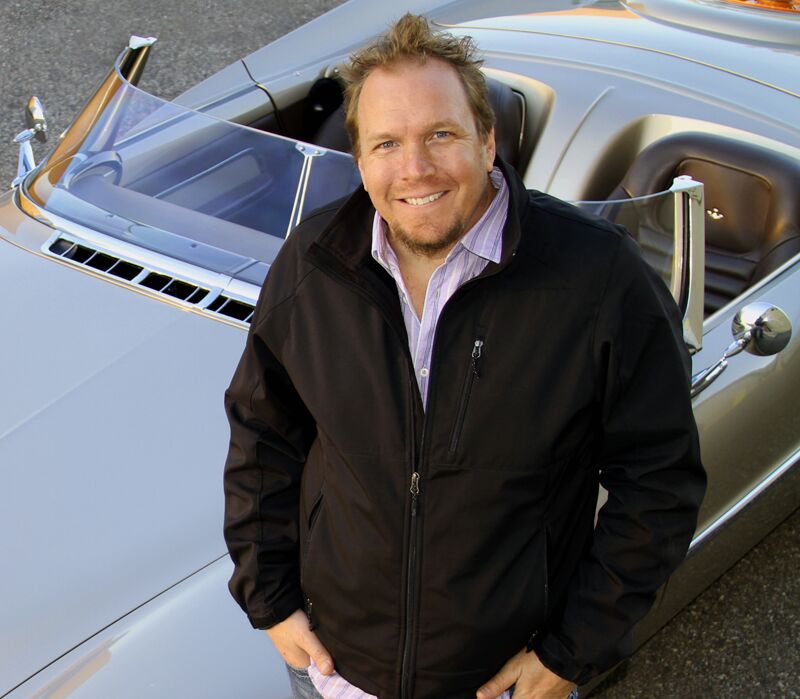 Detroit Autorama is widely considered to be hot rodding's Academy Awards when it takes place every year at COBO Center. The March 2-4 show attracts the world's top builders and cars all vying for the legendary Ridler Award.
While these perfectly handcrafted works of rolling art take center stage, there is another side to the show complete with its own masterpieces, attractions, and over $30,000 in prizes, all benefiting the hungry. In its fifth year, hot rod designer Murray Pfaff and The D Lot (as in Detroit) presented by AMSOIL, will transform 6,000 square feet of the show into a display of vehicles designed by Pfaff. Six Chevrolets and a Ford will be brought in from as far as Pennsylvania, Utah, Missouri, Alabama, and Oregon.
These cars include:
Keith Echols' powerful and stylish Chevrolet Caprice called Acacia
Jeff Mochilov's super-sexy custom 1972 Corvette roadster Speedvette
Byron Burnam's incredible hand-formed wide-body race inspired 1976 Chevrolet Vega
H&H Performance's handsome and capable 1975 Ford Bronco
Tredwear's track capable late-model Silverado widebody pickup the Scottsdale SS
Tredwear's 1939 Chevy Coupe dirt track racer turned street terror Tarantula
Terry Cook's intense 1955 Chevrolet Bel-Air custom street machine Kryptonite
"All of us in the car hobby are very fortunate to be able to build and have fun with our dream cars, while so many in this country can't even afford a basic meal. Therefore, it's important to give back any time we can," Pfaff said. "It was upon this very sentiment that The D Lot was created."
The D Lot's raffled prizes benefit Forgotten Harvest, a food rescue that was formed in 1990 to fight two problems: hunger and waste. Last year alone they rescued over 42 million pounds of food by collecting surplus prepared and perishable food from 800 sources, including grocery stores, fruit and vegetable markets, restaurants, caterers, dairies, farmers, wholesale food distributors and other Health Department-approved sources. This donated food, which would otherwise go to waste, is delivered free-of-charge to over 250 emergency food providers in the Metro Detroit area. It also works with other food rescues in a network across the mid-west and beyond.
The centerpiece of The D Lot display is a 20-by-20-foot stage displaying over $30,000 in prizes donated by the top brands in the performance automotive aftermarket. Everything from driving experiences, car shipping, welders, a plasma cutter, a performance suspension system, gauges, tires, car batteries, brakes, audio equipment, train horns, off-road lights, flat screen TVs , wiring harness, a steering column, a weekend getaway and more will be given away.
"We could practically build a car in The D Lot," Pfaff said.
The D Lot visitors will be eligible for prizes by purchasing $2 tickets for the pick-a-prize raffle with all of the money going directly to Forgotten Harvest.
"The D Lot is a wonderful example of community coming together in a creative way and joining us in our fight against hunger and food waste," said Kirk Mayes, Forgotten Harvest CEO.
AMSOIL is the presenting sponsor of The D Lot.
"We are proud to be an integral part of this fun and worthy production-Murray really pours his heart into this attraction every year," said Patricia Stoll, AMSOIL's trade show manager.
Pilot Transport, Dakota Digital, and Hagerty Insurance join as primary sponsors.
Visitors to The D Lot will be able to grab one of 5,000 commemorative posters being handed out for free.
Other event supporters include Con2r, Painless Performance, DiamondBack Tires, The Syracuse Nationals, TredWear Tire Graphics, PPG Envirobase, Ingersoll-Rand, Ridetech, Gearhead Homes, Kicker, MotorCity Auto Spa, The Village Workshop, Tech AFX, Holley, Woodward Fab, The SHOP magazine and That's Minor Customs.