News
Cap-it to Open Truck Accessories 'Signature Store'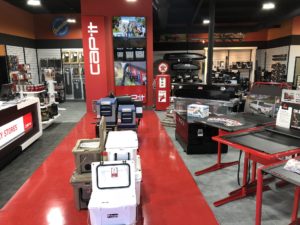 Cap-it Genuine Truckware has relocated its retail store in Grande Prairie, Alberta, Canada to 11470 98th Ave., on high-traffic Alberta Highway 43. A long-term lease has been finalized and renovations at the new location will begin immediately, creating the first Cap-it Signature Store in the community.
The new Signature Store and showroom is scheduled to open on Oct. 1, delivering a world-class retail experience to Grande Prairie pickup, SUV, and Jeep drivers, according to the company. The new Cap-it location, which replaces an existing auto-accessory retail business, will offer a wider selection of premium products, unmatched service, and exceptional value.
In addition to the new location, the Cap-it Grande Prairie franchise will be operated by a new owner. Cap-it International is in discussions with select candidates whom are demonstrating their commitment in owning and operating a Cap-it store in Grande Prairie, one of the company's strongest performing markets over the past 20 years.
The Cap-it Signature Store encourages consumers to explore and interact with the custom truck accessories. This retail environment features multi-media displays demonstrating how products fit into the specific customer lifestyles. The Signature Store design includes viewable service bays allowing customers to view professional technicians install custom truck accessories.
For further information, contact Tom Doyle, International Franchise Development Manager, 1-888-456-1965.