News
Cap-it Hires VP of Finance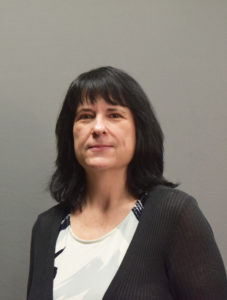 Cap-it has expanded its executive ranks with the addition of Stephanie Ivy as vice president of finance. Ivy will be the first to ever serve the role at the company. She will lead efforts to maximize profitability, as well as fund expansion of the Cap-it brand and its franchise footprint throughout North America.
Ivy is a certified public accountant (CPA, CA) and has held numerous senior positions with blue chip organizations, including:
Controller for A&W Food Services of Canada from 2017 to 2019
Director of controllership and accounting for Best Buy Canada from 2010 to 2016
Director of finance for EB Games / GameStop Canada from 2006 to 2010
Vice president of finance for MDC Partners from 2000 to 2006
"Stephanie has been a leader with every organization she's joined and we expect her considerable financial skills to be vital in the next stage of Cap-it's growth," said Andrew Funk, president of Cap-it. "Now is the right time for Cap-it to add a VP of finance with the qualifications of Stephanie to our executive ranks, positioning us to successfully implement aggressive store improvements and strategic expansion plans."
In addition, Darren Pritchard has been promoted to vice president of procurement. In his new position, Pritchard's primary responsibility will be to manage the overall warehouse sales strategy and resources. He has worked at Cap-it's corporate offices since 2010, serving as a senior buyer and merchandiser, as well as procurement manager. Pritchard previously served as a Cap-it store manager for five years in Langley, British Columbia, Canada.