News
Cannonball Run Record Shattered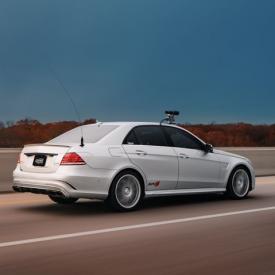 A trio of gearheads, Arne Toman, Doug Tabbutt and Berkeley Chadwick, recently shattered the previous record for the Cannonball Run—a 'race' that begins in New York City and ends in Los Angeles—by driving a 2015 Mercedes-Benz E63 AMG sedan from coast to coast in just 27 hours and 25 minutes.
In order to complete the run—and avoid possible jail time—the group outfitted the car with just about every radar detecting device imaginable and even took the time to mask the car's identity.
With an average speed of 103 mph and a top speed of 193 mph, the team beat the previous record of 28 hours and 50 minutes.
Road and Track has the full story. Read it here.