News
Canadian Wheel Maker Expands to U.S.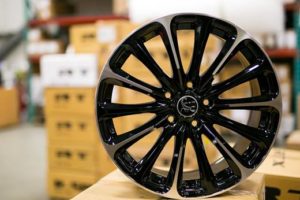 RTX Wheels has introduced a full line of steel and alloy wheels in the U.S. The company is a division of Canada's THIBERT.
"Whether you're looking for heavy-duty wheels to get you through the worst winter weather, an OEM-inspired wheel for your classic car, or a stylish contemporary upgrade, one of our four series of high-quality wheels will offer what you're looking for," said Patrick O'Hara, vice president of business development, public relations and marketing for THIBERT in North America.
RTX Wheels are available online and through local and national retailers.
"This is an enormous opportunity for RTX Wheels, and we have an ambitious growth plan that will create American jobs and within a few years make us the uncontested option for wheels in the United States," O'Hara said.
Family-owned RTX Wheels was established in 2003 with three different wheel models of wheels, according to the company that now offers more than 150 different options "for every car and truck category through a network of more than 10,000 retailers."