News
CAN's Person of the Year is Adrian Murray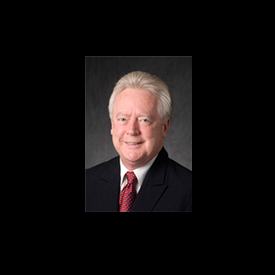 Custom Automotive Network (CAN), formerly known as Performance Warehouse Association, has named Adrian Murray of Painless Performance Products as its 2018 Person of the Year.
The Person of the Year award is voted on by CAN membership and recognizes someone who has made a significant contribution to the automotive distribution system.
Murray joined Painless in 1998 as vice president of sales and has been president and CEO since 2004. Painless, during that period of time, has been recognized as the manufacturer of the year by CAN's predecessor, the Performance Warehouse Association, in 2002, 2010 and 2011.
The award was presented live Sunday by CAN president Tracie Nunez at the 45th annual CAN Connect Conference in Frisco, Texas. The show runs through Wednesday.
"We are honored to present this Person of the Year award to Adrian Murray who is a true advocate for the entire industry," Nunez said. "His support for Custom Automotive Network's mission has been immeasurable this last year."
Painless Performance Products provides high-quality automotive electrical products for the street rod, muscle car, race care and off-road markets. The company was founded in 1990 with one basic chassis wiring harness, and has grown to offer more than 400 products, including fuel injection wiring, switch control centers, battery management systems and a variety of electrical accessories, according to the company.
CAN was founded in 1970 as Performance Warehouse Association. The mission is to assist the custom automotive industry in efforts to expand, maintain and promote the profitable distribution of custom automotive products through the manufacturer, distributor, retailer, and consumer channel. The trade association consists of about 500 member companies joined together to deal with management, financial and legislative matters.
For more than 40 years, CAN has been hosting its annual three-day conference where distributors meet with manufacturers in a private setting.
For more information, visit customautomotivenetwork.com or call 760-346-5647.