News
CAN Connect Conference Goes Virtual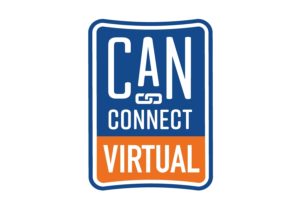 Custom Automotive Network has announced that it will host its inaugural CAN Connect Virtual conference on Oct. 5-9, 2020.
This online event will provide networking opportunities, industry trend sessions and one-on-one private meetings, the organization says. Attendees will meet with their partners through secure video connections to discuss sales and marketing policies, grow existing business and initiate new business.
Members will receive their personal invites by July 30 to register for CAN Connect Virtual.
The virtual event will feature general sessions, two days of scheduled private video meetings, networking round tables and showcase new products throughout the week. Each member company can register their entire team, or choose to host multiple teams, to participate in the private meeting scheduling. The CAN Connect Virtual platform will handle scheduling, managing and disseminating all the critical elements needed to host not just one video conference call, but multiple calls in succession in a secure environment.
"We are thrilled to host the CAN Connect Virtual conference to provide our members with a great opportunity to get business done in today's very challenging business environment of travel restrictions and health concerns. The Board of Directors have worked hard to develop an online event that continues to serve CAN's mission in helping member's business' grow while providing the value they expect from their CAN Connect experience," said CAN's President, Tracie Nunez.
Further event details and marketing partnership packages will be announced in early August. This CAN Connect Virtual event replaces the cancelled event scheduled for September in Texas due to COVID-19 precautions. For more information, visit www.customautomotivenetwork.com, call 760.346.5647, or email connect@customautomotivenetwork.com .