News
CAN Announces Update to Board of Directors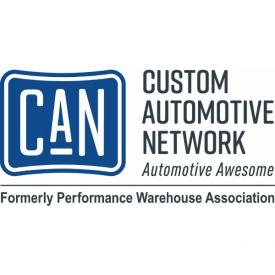 Custom Automotive Network (CAN) has announced the immediate appointment of Michael Stickney to the CAN Board of Directors. Stickney is currently the chief sales officer for SuperSprings International, Inc., located in Carpinteria, California.
CAN's Chairman of the Board, Scott Wahlstrom, announced the appointment after Denise Waddingham submitted her resignation from the Board of Directors to pursue a new position with SEMA as senior council manager.
Stickney will serve the remainder of Waddingham's' manufacturer term through the end of 2020. Stickney has served the automotive aftermarket for 29 years with multiple industry leaders including: Westin Automotive, Chrysler, Michelin, MagnaFlow Exhaust and Pro Comp Suspension. He previously served on CAN's Board of Directors as a manufacturer director in 2019 and as a truck manufacturer liaison.
"Since joining the CAN Board of Directors last year, Denise has made impactful contributions to the association. I would like to sincerely thank her for her service and wish her the very best," said President Tracie Nunez. "In addition, we are excited to welcome Michael Stickney back. He is very familiar with CAN's mission and has always been a valuable asset to the board."