News
CAN Announces Changes to Connect Conference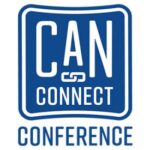 The Custom Automotive Network has announced that the 2020 CAN Connect Conference will look a little different than it has in years past.
Citing declining meeting counts and a changing supply chain, the organization revealed that larger retailers, installers and jobbers will be invited to the 2020 edition of the conference.
"These businesses face the same challenges as distributors in getting business done at existing trade shows. With increasing traffic, getting face to face time with the right people is becoming harder than ever," said CAN Chairman Andy McJannett in a message to CAN members. "One-on-One private meetings, like those offered at CAN, are a much better way for any Reseller/Retailer and Manufacturer to set plans and goals for the upcoming year, address issues from the past and learn about what's coming in the future."
In addition to the expanded invitations, CAN will also introduce a new event at the 2020 conference, the CAN Business Expo, replacing the 'Featured Exhibit Hall' event.
The CAN Business Expo, to be held on Sunday, Sept. 13, will provide organization members an opportunity to host a booth on the show floor, which will be open to CAN Connect attendees, local retailers and those attending a car show, which will be held in conjunction with the conference.
The following three days will continue to serve as opportunities for private, one-on-one meetings.