News
Camp Jeep, Ram Trucks Territory Tracks Return to Chicago Auto Show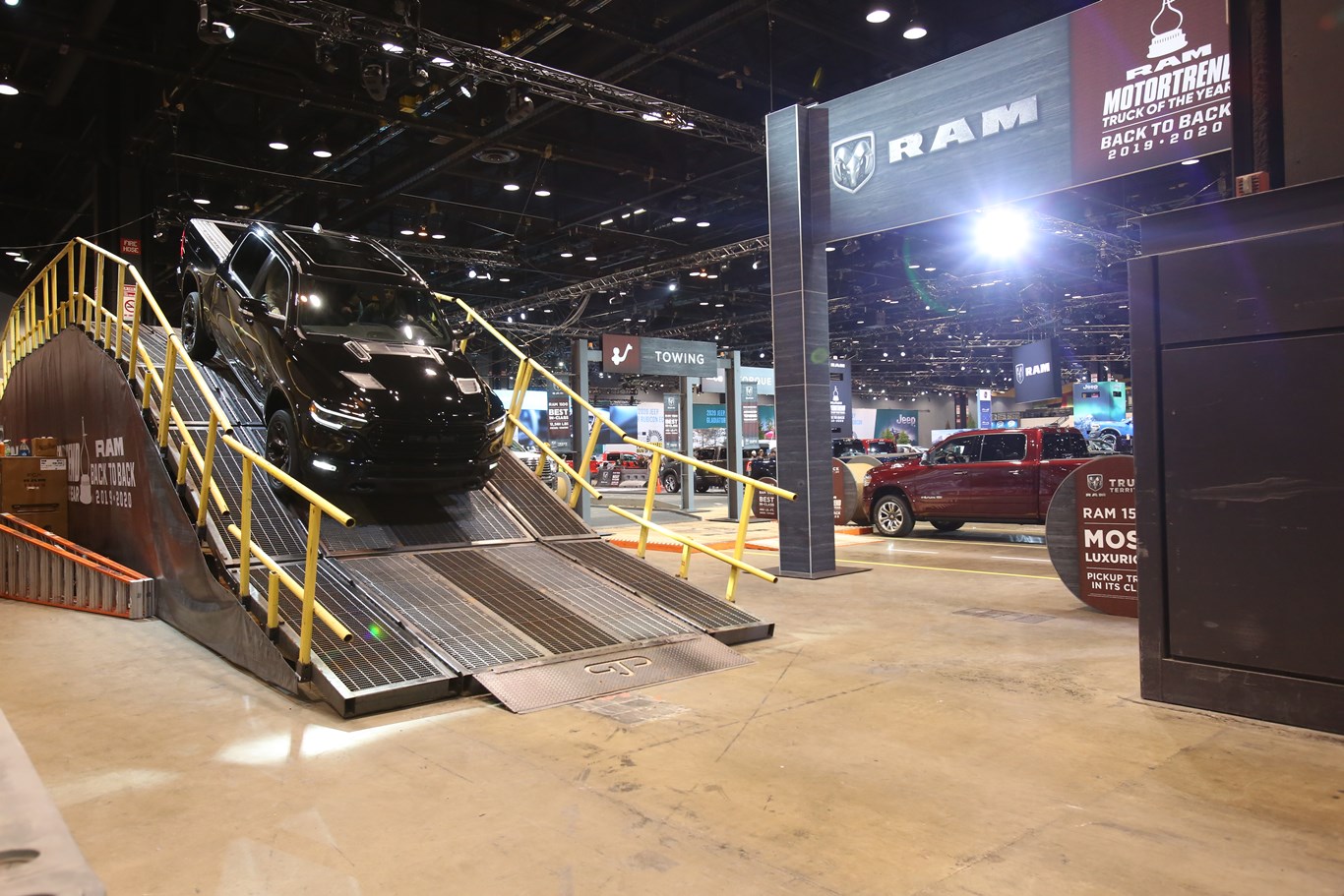 Attractions such as the Camp Jeep and Ram Trucks Territory test tracks will return to the 2021 Chicago Auto Show special edition, scheduled for July 15-19 at McCormick Place, show organizers announced. This news comes approximately two weeks following the official announcement that the show will be allowed to open its doors to fans this summer. The Chicago Auto Show will be one of McCormick Place's first live, in-person public events since the COVID-19 pandemic shutdown.
"Experiences such as Camp Jeep and Ram Trucks Territory are among the top reasons people love to attend the Chicago Auto Show," said Chicago Auto Show General Manager Dave Sloan. "Because of their popularity, people were used to waiting in long lines to experience these vehicles and test tracks. However, this summer, the consumer experience will be elevated because now people will be able to electronically book a time slot for these experiences in advance as they plan their visit to the show, which is a benefit of the effort we're taking to diminish lines and reduce congestion within the exhibits."
Camp Jeep has appeared at the Chicago Auto Show since 2005, with 2021 marking the brand's 17th consecutive year of bringing the interactive exhibit to show-goers. Camp Jeep features an 18-ft., 35-degree "mountain" where passengers experience the off-road and traction capabilities of Jeep's latest vehicles – including the brand-new 2021 Wrangler 4xe plug-in hybrid SUV and 2021 Gladiator pickup.
The Ram Truck Territory track is a 28,000-sq.-ft. test track offering Chicago Auto Show attendees the opportunity to get inside a Ram 1500, 2500 and 3500 to experience the trucks' technology and capabilities. Professional drivers will take guests through a course that will include steel culverts and a high-banked wedge. Riders will also traverse "Ram Mountain," a 13-ft. high, 30-ft. long course element with a 30-degree approach and departure angles.
"We're looking forward to the return of the Chicago Auto Show, where consumers will be able to once again experience our renowned Camp Jeep and Ram Truck Territory activations," said Jason Russ, head of experiential marketing, Stellantis. "This year, Camp Jeep will include the 2021 Jeep Wrangler 4xe and 2021 Jeep Wrangler 392, and attendees will have the chance to also see for the first time in person the all-new 2022 Grand Wagoneer and Wagoneer, as well as the all-new 2021 Jeep Grand Cherokee L. On the Ram stand, customers will have the opportunity to also see the all-new 2021 Ram 1500 TRX."