News
Cahaba Media Group Acquires THE SHOP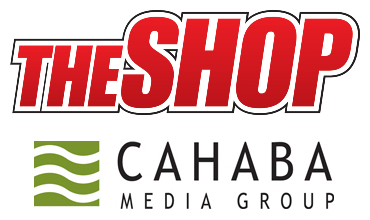 Cahaba Media Group has acquired the assets of two business-to-business brands, THE SHOP and RV PRO, from National Business Media, Inc., the company announced.
THE SHOP—which includes a print magazine, digital issue, website, daily newsletter, social media and podcast—offers automotive aftermarket professionals insight on trends and products in performance, restyling/aftermarket accessories, hot rods and customization, technology and electronics and shop tools and equipment.
The products under the RV PRO brand—including a print magazine, digital issue, website, daily newsletter and social media platforms—offer industry professionals timely news and relevant business advice on the RV market and related products. These professionals include RV manufacturers and suppliers, dealerships and OE and aftermarket manufacturers.
Colorado-based National Business Media launched and has published THE SHOP and its predecessors since 1998, and RV PRO since 2005.
"Going forward, RV PRO and THE SHOP will be in good hands," said Bob Wieber, CEO of National Business Media, Inc. "Cahaba Media Group is a first-class organization run by first-class people and we are excited to watch the continuing development of these two important industry brands."
"We are thrilled to add the teams at RV PRO and THE SHOP to our growing team of experienced professionals in the B2B publishing sector," said Matthew Conroy, president and CEO of Cahaba Media Group. "Since Matt Lyons and I acquired CMG in 2020, we have doubled the size of the business and continue to add jobs in Birmingham and now Denver. Our platform is becoming a 'first call' for experienced professionals as well as people just starting their careers in publishing, and we are also seeing a lot of inbounds from publishers and business owners looking for liquidity and to sell their brands to a company committed to growing jobs in the B2B sector."
Jennifer King (jdking@cahabamedia.com), previously the editor of Alabama-based Cahaba Media Group's Pumps & Systems brand, will lead THE SHOP and RV PRO teams as executive editor, with the rest of the Colorado-based editorial staff: Jef White (jwhite@cahabamedia.com), editor, and A.J. Hecht (ahecht@cahabamedia.com), associate editor on THE SHOP; and Jordan Benschop, associate editor, and Tony Kindelspire, associate editor, on RV PRO.
Cahaba Media Group's VP of Sales Greg Meineke will lead the sales staff, which will include Colorado-based Stacy Marshall (smarshall@cahabamedia.com), associate publisher, and Wendy Miles (wmiles@cahabamedia.com), senior account executive for THE SHOP; and Chris Cieto, associate publisher, and Rebecca Tittel, account executive for RV PRO. Kelly Duman (kduman@cahabamedia.com) will also be onboarded as client services coordinator.
"I am excited to lead two well-respected brands and work with the experienced, talented editors on those brands," King said. "These are exciting industries with loyal, enthusiastic audiences, and I look forward to continuing to offer the expertise and news the readers have come to depend on."
"Accelerating our growth through acquisitions is a key priority," Meineke said. "We target brands with a leadership position in the market they serve and have a great team. Both RV Pro and THE SHOP meet both these requirements. "
Regions Financial provided financing for the acquisition and Maynard Cooper & Gale PC served as legal counsel to Cahaba Media Group. Nick Curci of Corporate Solutions in Westport, Connecticut, was the exclusive advisor to National Business Media in arranging, structuring and negotiating this transaction. Hoffman Nies Dave & Meyer LLP served as legal counsel to the seller. Financial terms of the transaction were not disclosed.