News
C8 Corvette ZR1 Getting Hybrid Twin Turbo V8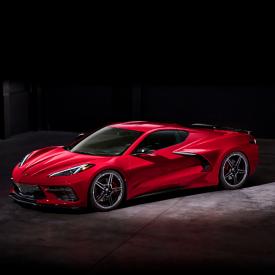 MotorTrend has confirmed with a senior General Motors official that the new C8 Corvette ZR1 will be powered by a hybrid twin turbo V8 engine.
The system, the report says, will be build on the Z06's all-new engine with the performance-oriented hybrid system adding the extra power needed to reach the 900-horsepower mark.
While the official would not confirm any particulars of the design, MotorTrend speculated that two electric motors could be front-mounted, making it the first all-wheel drive ZR1.
Read the full report here.