News
Burger, Fudge Join Quadratec Wholesale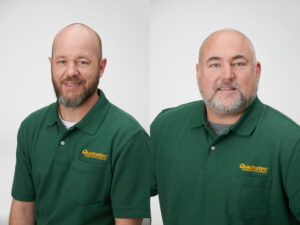 Sean Burger and Sean Fudge have joined Quadratec Wholesale and will represent the company in the Southeast and Midwest regional sales manager roles, the company announced.
Burger will draw on previous experience working with Jeep accessory sales across retail and wholesale channels in the Southeastern US in his new role with Quadratec Wholesale, the company said. Having worked in various capacities for a leading manufacturer of Jeep and off-road accessories, Burger brings product technical knowledge, sales training and account management skills to Quadratec Wholesale.
Fudge brings 10 years of experience in account management and outside sales in the truck and off-road accessory market to Quadratec Wholesale, the company said. Fudge's previous experience managing hundreds of accounts and developing new business will be crucial to his new responsibilities.
In their new roles, Burger and Fudge will be responsible for managing sales growth, existing and new account development and promoting Quadratec Wholesale and the Quadratec family of brands within their territories, the company said.