News
Bucks 4×4 Storms Moab with ARIES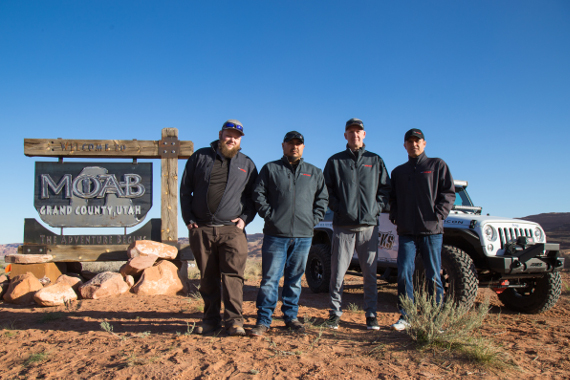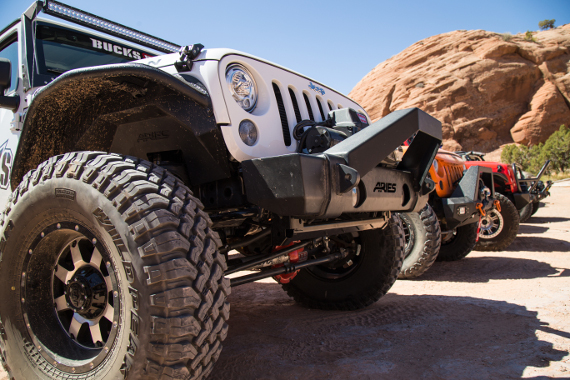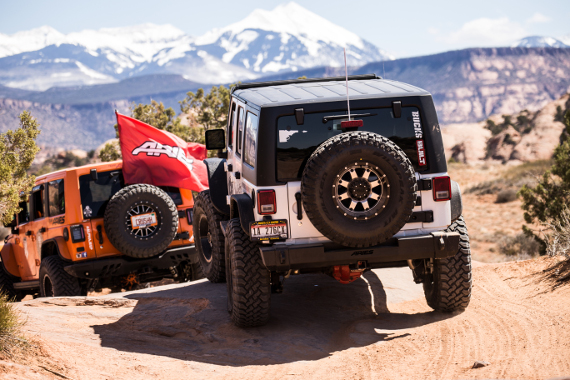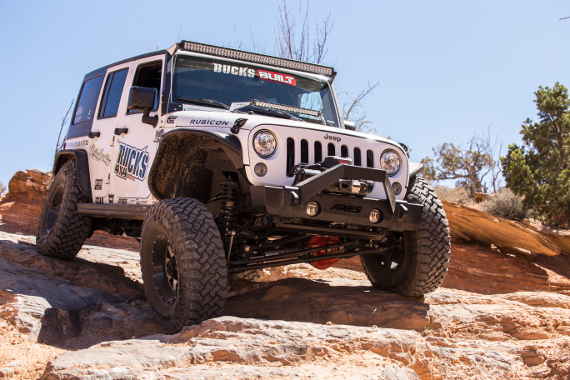 ARIES and Bucks 4×4 attended this year's Easter Jeep Safari event in Moab, Utah. Bucks 4×4-a Team ARIES Pro Builder-and ARIES were sponsored by the Red Rock 4-Wheelers Club.
This year marked the 52nd anniversary of the Easter Jeep Safari, and for the occasion, a special Jeep build was completed by Bucks 4×4 in association with Rebuilding Generations, a Team ARIES Ambassador. Rebuilding Generations is dedicated to bridging the generational gap by pairing up older automotive experts with young enthusiasts, according to the company.
The parts used on Team ARIES' 2018 Jeep Wrangler JK Rubicon included BDS Suspension, a WARN winch, Gear Alloy Wheels, Falken Tires and an Up Down Air System. ARIES' own contribution to the EJS build included its new ActionTrac powered running boards, TrailCrusher Jeep bumpers for the front and rear, aluminum fender flares and fender liners, LED lights and roof /hood mounting brackets and a heavy-duty spare tire carrier.
The Bucks 4×4 team hit the Fins & Things trail of Moab on March 27,  joined by a crew of representatives from ARIES, as well as a crew from Alpha Jeep, another Team ARIES Pro Builder. The group also included children from the Rebuilding Generations program, who got to ride some of the trails in the Jeep they helped to build.
"We love working with the kids and investing in the future of our children," said the Bucks 4×4 team. "A huge thank you to our techs who donated their time and stayed late every night this week. We also want to thank our sponsors. Without these amazing people we are not able to do what we do with our builds. They really stepped up to help our youth and be a part of this build."
The 2018 Easter Jeep Safari spanned nine days and over 50 different trails. Hundreds of custom Jeep builds and thousands of Jeep enthusiasts from around the country were in attendance. There was also a large vendor expo.