News
Brock White Joins Bob Cook Sales Team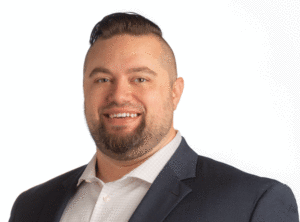 Bob Cook Sales-a sales, marketing and consulting firm-recently hired Brock White to represent Oklahoma, New Mexico, and west and north Texas.
White is based in Fort Worth, Texas, and has an extensive automotive background that includes time with the Optima Street Car Challenge and the Hot Rod Power Tour.
"Brock has a unique combination of aftermarket, motorsport and creative experience that will provide added value to our manufacturer clients," says Les Rudd, Bob Cook Sales principal.
White describes himself as "just a typical Fort Worth native who grew up with a rodeo background, but fell in love with cars instead of horses." He's been drifting cars since 2004- currently an 8,000-plus rpm LSx-powered Nissan-enjoys customizing his truck, and captains a dodgeball team.