News
Bridgestone Awarded $35M Grant to Expand Guayule Rubber Production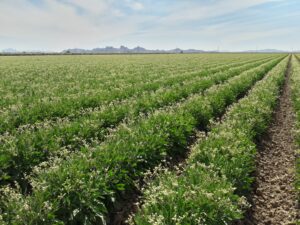 Bridgestone Americas has been awarded a $35 million climate-smart grant by the U.S. Department of Agriculture (USDA) to invest in and expand desert shrub guayule natural rubber production in the U.S., the company announced.
Guayule production offers a solution for growers amid the ongoing water crisis in the Southwest with a more environmentally sustainable crop, the company said.
As part of the USDA Partnerships for Climate-Smart Commodities Initiative, the $35 million investment in guayule will allow Bridgestone to expand natural rubber production in the Southwestern U.S. with lowered greenhouse gas emissions and create jobs in the region for local U.S. farmers and Native American tribes to build a rubber bioeconomy based on climate-smart and sustainable practices.
"At Bridgestone, we have been committed to guayule as a domestic source of natural rubber since our research initiative in this desert shrub began in 2012 to offer a more sustainable solution for both our environment and economy," said William Niaura, director of sustainable materials and circular economy, Bridgestone Americas.  "By participating in this larger industry-wide initiative led by the USDA, we can continue our commitment to establishing a natural rubber industry domestically in a climate-smart way alongside other industry thought leaders who are similarly dedicated to sustainable commodity production that will provide meaningful benefits for domestic growers."
Bridgestone will leverage grant funds to attract additional guayule growers in the Southwestern U.S. among local farmers and Native American tribes, the company said, and seeks to educate local growers on how to implement climate-smart practices of guayule to enable a domestic natural rubber industry in the U.S. with the climate-appropriate crop in a drought-stricken region of the U.S. The grant will also facilitate grower education defining optimal agricultural practices to help enable carbon sequestration in desert soils, water utilization, soil health, and nutrient delivery and ecological benefits of guayule.