News
Bricker Hired as VP of Sales & Marketing by Drake Automotive Group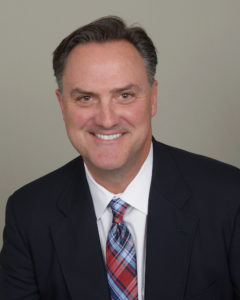 Drake Automotive Group has named Brad Bricker as its vice president of sales and marketing. Bricker will be responsible for leading all global sales and marketing activities, supporting the existing customer base and developing new opportunities.
Bricker has more than 23 years of automotive aftermarket sales experience with a proven track record in developing strong customer relationships, developing new business and creating innovative marketing programs, according to Drake Automotive Group. Most recently, Bricker lead the sales and marketing team at Putco, with the bulk of his career spent in a variety of positions at Bestop.
"Adding Brad to run our sales and marketing efforts, especially in light of recent acquisitions in the off-road space, is a huge win for us," said Keith Belair, CEO of Drake Automotive Group. "Brad's vast experience with Bestop and Putco will help Drake chart and deliver on its aggressive sales growth and diversification plan."
"I am excited to be joining the Drake team with their strong portfolio of diverse and industry-leading companies that offer such unique, high quality products," Bricker said.
The Drake Automotive Group includes the Scott Drake Co., Drake Muscle Cars, Drake Off Road, Carroll Shelby Wheel Co., Rev Wheels, DV8 Off Road Accessories and Proforged Heavy-Duty Suspension.