News
Brian Reese Named T Sportline CEO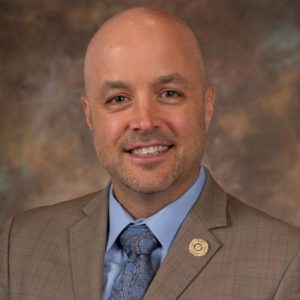 T Sportline, a designer, distributor and eCommerce retailer of aftermarket parts and accessories for Tesla and other electric vehicles, has named Brian Reese as its new chief executive officer, the company announced.
Reese joins T Sportline co-founders Jon Pek and Elie Rothstein, who will continue respectively as VP of product development and VP of sales & marketing.
Reese is a member of the SEMA Board of Directors and has over twenty-two years of experience with direct-to-consumer brands in the automotive aftermarket, the company said. He most recently served as CEO of Driven Lighting Group (DLG). Prior to DLG, Reese was chief executive officer at Race Winning Brands.
"Brian's successful track record leading premium branded automotive aftermarket enthusiast companies and sophisticated e-commerce business models made him the perfect partner to lead us as we enter into this next phase of growth," said Pek. "He is equal parts strategic leader and innovator, having the unique ability to anticipate consumer need and capitalize on emerging opportunities." Rothstein added, "I am excited to welcome Brian as CEO as he shares our vision for T Sportline's potential and brings the rapid business scaling experience we'll need."
T Sportline, founded in 2013, offers a full suite of custom wheels and interior and exterior accessories for Tesla Model S, Model 3, Model X and Model Y. A digitally native business, T Sportline sells both direct-to-customer via eCommerce and through a wholesale network of dealers.
"T Sportline impressed me as an authentic first-mover and trendsetter in the red-hot EV market—an authority within the space with tremendous potential to grow," said Reese. "The company has established itself as the destination for all things EV, anchored with an impressive offering of must-have Tesla upgrades. I look forward to partnering with Jon and Elie to further solidify our position in the Tesla aftermarket and leverage that position to quickly expand to other EV platforms."